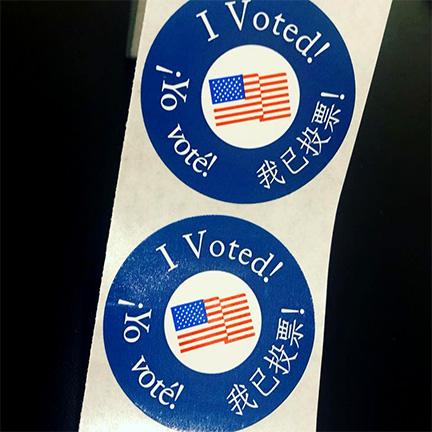 Question: Should 17-year-olds be allowed to vote in primary elections?
On Thursday, the California State Assembly voted 58-13 in support of a bill that would lower the voting age from 18-years-old to 17-years-old.  
If ACA 4 is passed by 2/3 of the State Senate, it would then need to be approved by the voters and could appear on the March 2020 ballot. If approve then, it would go into effect as early as the 2022 election cycle.
---
Here is the Press Release by Assemblyman Kevin Mullin:
California 17 Year-Olds Would Be Allowed to Vote in Primary Elections
Sacramento – Today, ACA 4, Assembly Speaker pro Tem Kevin Mullin's effort to allow 17 year-olds to vote in primary elections provided they will be 18 by the time of the General Election, passed off the Assembly floor with 58 votes and is headed to the Senate.
"The time has come for ACA 4," Mullin stated. "California is behind the curve on this issue and it's time for us to join the many other states that already have this law in place. Today's vote takes us one step closer toward empowering California's youngest voters, encouraging them to become life-long participants in the most fundamental act in our democracy.  This effort is also very personal for me since my father, former Assemblymember Gene Mullin, a long-time former civics teacher also authored this legislation and I have authored it three times myself. I am optimistic that my colleagues in the Senate will also see the importance of this bill, ultimately giving the voters of California the opportunity to cast their vote on the issue in California's early March primary in 2020."