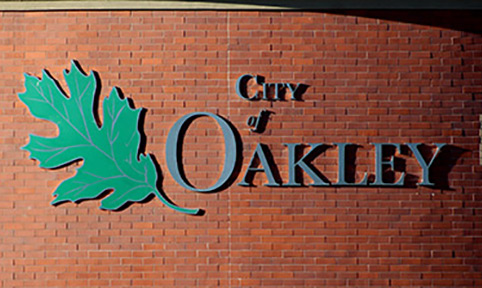 The deadline to apply for the soon to be vacant Oakley City Council seat has come and gone with a total of 9 applicants who have applied.
According to the staff report for Tuesdays City Council meeting, the nine applicants include:
Michael Dupray – a 9-year Oakley resident who is a Navy Veteran who has spent his career in nuclear power and R&D Facility to ensure safety.
Michael Krieg – a 37-year Oakley resident who is a Navy Veteran and worked in sales in the computer industry and project management. He currently serves as the Oakley representative to the Contra Costa Mosquito and Vector Control District.
Yared Oliveros – a 3-year Oakley resident with a background in hospitality and human resources
Roni Gehlke – a 30-year Oakley resident, is a small business owner and community volunteer.
Nicholas Caputo – a 34-year Oakley resident and a general manager at a furniture store in San Francisco.
Samar Narang – a 10-year Oakley resident and a financial auditor for the State of California to the department of Health Care Services.
Mary Louise Zirkle – a 62-year Oakley resident and is a teacher at Oakley Elementary School and a small business owner.
Ramzey Alam – a 16-year Oakley resident who is an administrator at Kaiser Permanente and is a reserve sheriff deputy sheriff with Sacramento County.
Jordan James – a 19-year Oakley resident and former Oakley City Planning Commissioner and works for Homeland Security.
The vacancy comes as Councilmember Doug Hardcastle has announced he is retiring and has submitted his resignation from the Council set for November 12.
"I've decided to retire from the city council, I've thought long and hard about this," stated Hardcastle. "50-years-ago in October I signed up for the army and that is when I began my public service. I have a 50-year class reunion coming up, I've sold my business recently and I am enjoying the fruits of retirement. I've learned how to fish again. So it is we time for me and my wife to enjoy traveling and make all the grand kids baseball games, basketball games and stuff like that."
"I've been a person here for almost 40-years now, I live on 5-acrces, so my wife and I have enjoyed our time here immensely and hope to continue to do so. I just want to thank everybody for your support," said Hardcastle.
The Oakley City Council had the option to choose between filling the seat via a special election or by an appointment process to fill the remainder of Hardcastle's term. The council opted for the appointment process after an election would have costs between $44k to $65k.
Applications were due by 5:00 pm on November 7, 2019 and all applicants must attend the November 12 meeting to be interviewed.