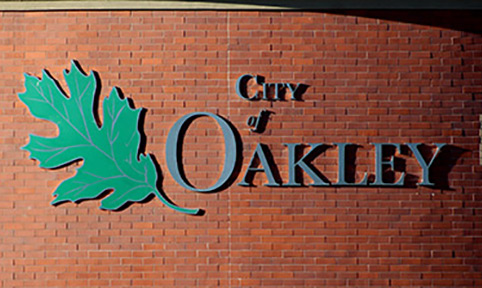 On January 9, the Oakley City Council will begin discussing its 2-year strategic plan where it will decide its priorities and set goals for the direction of the City.
The city says the two-year plan has always been a community driven process where it seeks resident input and creates various opportunities to allow contributions.
According to the staff report, the ten strategic areas of focus include:
Business & Job Growth
Planned, Quality Growth
Community Infrastructure and Traffic Safety
Downtown & Main Street Revitalization & Enhancement
Public Safety
Parks, Streetscapes & Recreational Opportunities
Financial Stability & Sustainability
Community Outreach, Communication, & Participation
Political Leadership & Stability
Operational Excellence
Here is the proposed schedule for the engagement process that would ultimately  result in the development and adoption of the 2020 Strategic Plan:
Jan 22 – Citizen Satisfaction Survey is mailed to 500 residents
Jan 22 – Online Citizen Satisfaction Survey made available on City's Website
Feb 1 – Mail Sample will be sent a postcard reminding them to please complete & return Survey
Feb 9 – Deadline to return the mail Survey & Online Survey closes
Feb 9-23 – Analysis of survey results & preparation of comparative graphs/charts
Feb 9 Engage in Oakley will have two prompts up, soliciting the public to 1) prioritize the areas of focus & 2)to provide feedback regarding the goals
Early March –  Council & Staff strategic planning discussion
Early April – Community Wide Strategic Planning Meeting at Freedom  High School Multi-purpose room
Residents will get to attend three break out discussions on any  of the following Areas of Focus to provide feedback on Goals  & Action Items:
Business & Growth/Downtown & Main Street Revitalization
Community Infrastructure & Traffic Safety
Public Safety
Planned Quality Growth
Parks, Streetscapes & Recreation Opportunities
Community Outreach, Communication & Participation
April 13 – Notes taken from the Community Wide Strategic Planning  Meeting will be emailed to attendees in  Oakley Outreach on  April 6 or April 13
April 24 – Work Session to receive further direction from the City Council, as well as to create another opportunity for residents  to attend and offer input
May 8 – Draft Plan
May 22 – Adoption of Strategic Plan
For the full staff report, click here.