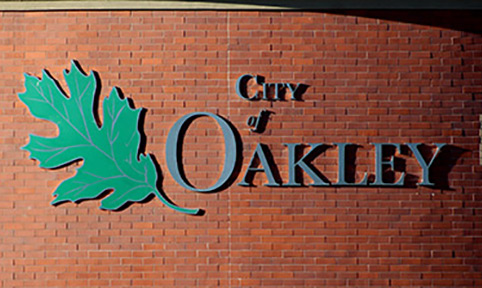 On Tuesday night, the Oakley City Council agreed to acquire a piece of property along Main Street through eminent domain while simultaneously directing staff to continue to negotiate on a "win-win" deal with the property owner.
The property, located at 3486 Main Street, is needed for the Main Street Improvement Project, however, the Weder Family has had the property for 70-years. The property has 7-homes on the land.
According to the Staff Report, which never shared what the offer for the property was, explained staff had been in contact with the attorney of the Owner. An appraiser was retained, who assigned a fair market value to the portions of the Property to be acquired. An offer from the City to acquire portions of the property for the amount stated in the appraisal was made but not accepted. Therefore, in order to meet the Main Street project schedule, the City must file an eminent domain action, which will allow the City to proceed with the project while the fair market value is determined by the Court.
During Public Comments:
Mark Weder issued a general statement of how the family feels:
"If Oakley wanted our property, why didn't they make us a fair and reasonable offer? I think I know the reason they didn't offer more money, they wanted to steal the property through eminent domain law. What is the reason the city of Oakley wants eminent domain of our property? The city has already built new curbs, gutters, sidewalks, and three new streets entering off Main Street into the new development property so there is no reason to come through our property because there is already access there. They are choosing to come through that property. There would not be any benefit extending O'Hara Avenue onto our property because that would be a dead end at the railroad property unless they were to go to the right or left and that was never originally the plan. Back in the beginning, before (Bryan) Montgomery was here, the plan was a one-way street and then state Route 4 would be coming from Big Break Road to the backside. At that point, it would possibly be eminent domain because they would need O'Hara to come down to make a connection to State Highway. This would be put 7-families out on the street. 3486 Main Street, what this means is affordable housing to Oakley. Most all cities as they grow preserve their historic district and these cities always create a lot of interest for their visitors. We already have a crisis in Oakley with homeless people, we have 7 unique houses, with one, two, and three bedroom homes that were built in the 1930's that all are unique and one of a kind with unique history. The five buildings just to the east of our property with the feed store, the post office, Oakley theater, Oakley fire station, these were the original buildings in the city of Oakley. The historic and the city of Oakley has overtime demolished those buildings. It wouldn't surprise me if the next building would be the Oakley hotel. I question here where it says greatest public good and least private injury, how do you interpret private injury, how do we interpret that? What about these folks that live on our property and have been there for many years, there are going to observe injury by going through this process, there is some special people who live there that are special needs and the council should take that into consideration because it's going to be devastating for people to move."
Weder added that he lived on the property and managed the property and that he would also be losing his job.
Oakley resident Liz Elias scolded the council for this action saying residents are now willing and ready to fight this battle because the Weder family is not the only one, but others are waiting in the wings to have this happen to them. She encouraged the council to stop the land grab.
"We know there are many such cases you are trying to keep carefully hidden until the last minute," said Elias. "There is zero transparency and no public input whatsoever. Your definition of what it is and what is not historic is ludicrous."
Tom Lewenz challenged the staff report saying it was not a document of fact, but instead a document of opinions and statements.
Charlie Apsey spoke about respect, safety, and honesty which he says during this process, he hasn't seen anyone from the city resemble since they started their process 5-years ago.
"When we talked about redeveloping our property into the historic wine bungalows on the Weder Property and items which I spoke with Kevin Romick and Dwayne Dalman who were excited about the project. They walked right down to our place after the meeting, 10 pm at night, and walked our property," explained Apsey. "Did you not Kevin? You did. Did you do anything to get it done, it would be a great asset to downtown Oakley. When we tried to proceed you told us we would have to change to commercial sewage you told us you didn't have any way to help us get grants or anything to help us redevelop this property and work with us. We were willing to work and redevelop with the city of Oakley when it was appropriate."
Asprey continued saying if the city was trying to be fair, they would make them aware that an appraiser would be going onto their property. He says the city never informed them.
"By his own words, he said he appraised the property by looking into our windows,"explained Apsey. "It sounds a little ridiculous to me."
He added that just two-years ago, before they were going to replace roofs on the property, they approached the city for permitting and to see if any movement on the downtown plan would move forward as they did not want to waste their own money.
Asprey says the city told them they couldn't think of anything coming.
"Lets talk about respect, how is it you can go and take somebody's fence out of their yard, we wake up one day and one of our fence was taken. No one told us, we never knew anything about it. We inquire about it and they appear to be very lackadaisical about it," said Asprey who then inquired about fixing the fence.
He explained how Kevin Rohani from public works "Jerry-rigged" and old fence to make it look like they don't take care of their property and have tried to get him to fix it where he refuses.
Asprey then highlighted an exchange.
"Well didn't you see, didn't you get the offer. The offer that I left in your partner's hand. It's not going to be yours for long anyway. His exact words," said Asprey. "I think if I came down and blew your fence down you would file a police report. Its criminal, its vandalism."
City legal stated that the city is not going to go out and file an eminent domain tomorrow, but rather more dialogue would occur while stating an offer was made based off an appraiser and the city would be willing to pay $5k to the Weder Family to get their own appraisal done. Should it go to a litigation, a judge will send it to an arbitrator for a compromise and if not then it would go to a jury.
Kevin Rohani clarified statements made during public comments saying everything they did was transparent and says the tenant was notified, but rather never granted the appraiser access to the property for an appraisal which is why they based their price on the information they had.
Weder was allowed to respond saying that they did not "refuse them, we wanted to walk with them."
City Manager Bryan Montgomery explained how the city received notice that the Weder Family hired a lawyer on this matter and all correspondence on the matter will go through the attorney.
Councilman Doug Hardcastle stated those that live there will have access to city staff to help them find a new location and help them financially.
"They are not being kicked out, this is going to take a long time, but city staff is there to help them make the transition to a different dwelling," said Hardcastle.
Councilwoman Claire Alaura asked for clarification the appraisal process and when the appraisal was done where Montgomery replied in April, 2017.
Vice Mayor Randy Pope questioned how eminent is eminent domain because right now they didn't know construction dates, but said for safety reasons the road should have been completed when they originally started the Main Street Project several years ago.
Pope suggested possibly taking the frontage part of the project which would remove two bungalows and allow the city to complete the sidewalk. He asked the Weder Family if they would prefer they do this process twice or prefer it all in one shot.
The Weder family stated they would need to speak to their attorney before commenting.
Pope then highlighted his feelings on eminent domain.
"The taking of property by the government is the second words thing that a government can do to someone, second to only taking a life," said Pope. "I don't take this lightly, but I do know as long as I lived here, we have wanted Main Street back from CALTRANS, we wanted Highway 4 relinquished so it would become our Main Street and not a state highway. Reduce the traffic, less trucks, safer. The city would have control and could do nice things like we are trying to do now. Unfortunately, this little piece is a part of that and I apologize but I believe that piece needs to go. We need to finish the sidewalk and complete that."
Pope urged staff to work with the proper owners in the most accommodating and the best faith effort that they could legally do for a "win-win" solution for both sides.
Montgomery stated that the city had approached the Weder Famly three times on purchasing land to complete the sidewalk three-times and was rejected each time.
"The two step process would likely cost the taxpayers more," said Montgomery.
Weder again was allowed to make a statement
"When Brian (Montgomery) states that he asked us about that strip of the property to do the sidewalks, they asked us to gift it to the city," said Weder. "We were not prepared to gift the property. They also asked us to gift the front house that they would need to remove. We were not in the mood to gift anything away because we have earned everything we have."
Hardcastle agreed with Pope's proposal to try and get the front of the property to complete the road and sidewalk first.
"If it was me, I would prefer to pull the band aid off all at one time than one piece at a time just to get it over and done with. I would say get your own appraiser, work with it and get it done," said Hardcastle. "If that is the way they want to do it, we will deal with the front portion now and deal with the back portion later, but our peoples safety of the city is important, your property is to be respected, I wouldn't gift away any of my property either. But we have got things we have to do to take care of our peoples safety."
Councilman Kevin Romick shared the concerns of staff stating they don't know when they will get the funds or when the project will move forward noting a grant of $1.7 million they received in 2007 that they just used this past year on Main Street.
"We need to be able to move when the money becomes available. We don't need to wait a year, two years or three years. Whatever the process is. If we break it up into two pieces, I guess I can live with that but what process do we need to start tonight to get the ball rolling to get it started and not have to bring it back again," asked Romick.  "There has been a lot of recrimination of he said she said where you just want to throw up your hands. But for me, I believe my staff when they tell me things which is why I believe in this particular instance. I would like to craft something that we can move forward tonight where it be a compromise."
Legal suggested to the council that they not adopt tonight's resolution and direct staff to do this as a phased project to concentrate on the first phase of acquiring the land for the right-of-way.
Pope made a motion to approve the Declaration of Necessity tonight and direct staff to engage in negotiations with the family to find a mutually agreeable "win-win" including the possibly of a two-phase approach.
The council agrees to Popes motion in a 5-0 vote.
To view the council video, click here.