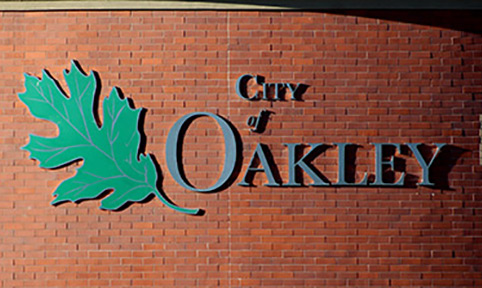 The City of Oakley announced this week that is time for local business owners to renew their business licenses as all current business licenses expire on June 30, 2019.
The city mailed the renewals at the end of May to the address on record for each business and they should have either arrived already or will arrive shortly.
According to the city, if you do not receive a renewal notice and have a current business license with the city, please contact Business Licenses at [email protected] or call (925) 625-7016 for a renewal form.
July, August, September                      $100 plus $10.00 per full-time employee
October, November, December             $75 plus $7.50 per full-time employee
January, February, March                     $50 plus $5.00 per full-time employee
April, May, June                                  $25 plus $2.50 per full-time employee
To download a Business License Tax application click here.
They also remind you to include the Mandatory State Fee (SB-1186) of $4 with your renewal. You are no longer conducting business in Oakley, simply let the city know by marking the appropriate box on the renewal form with your signature and return either by mail or email.
There are circumstances under which the business can be granted exemption from the business license requirements.  Such exemptions must be requested on the attached application and acceptable proof presented that shows the business meets one or more of the following criteria:
The business is a nonprofit organization as defined in Section 501 (c)(1), (2) or (3) of the Internal Revenue Code, as it currently exists or is hereafter amended;
The business is exempt from local taxation by of the Constitution or applicable statutes of the United States or the State of California;
The businesses has and can expect to have annual gross receipts less than $20,000;
 The business is that of a residential landlord renting or leasing to others no more than four residential dwelling units;
The business is a public utility which pays a franchise tax the City based on gross receipts. (The exemption applies only to the business conducted under the franchise agreement);
 A peddler, solicitor or other person entitled to exemption from the payment of any license provided for in this chapter upon the ground that such license casts an unreasonable burden upon his/her right to engage in commerce with foreign nations, or among the several States, or conflicts with the regulations of the United States Congress respecting interstate commerce; or
 A business engaged in growing livestock, or agricultural products for sale or disposal by the growers themselves.
If you have a new business in Oakley and do not yet have a business license, new business information and business license forms can be obtained at the City Hall at 3231 Main Street or printed directly from the City's website at www.oakleyinfo.com.