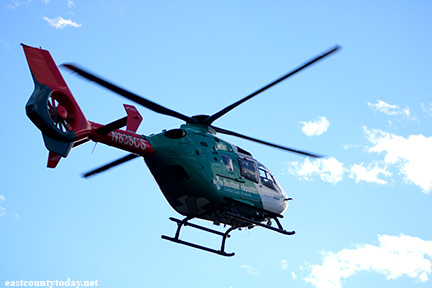 At 4:41 pm Sunday, the East Contra Costa Fire Protection District responded to a report of a child that had fallen inside a home in the City of Oakley.
The incident occurred in the 100 block of Whitney Ct off Kings Canyon Way.
According to Battalion Chief Ross Macumber the 5-year-old male fell from a pantry shelf inside the home and sustained a head injury.
AMR and ECCFPD provided patient care before transporting the child to Creekside Park where a medical helicopter landed and transported the patient to Children's Hospital in Oakland.
No other details were provided.