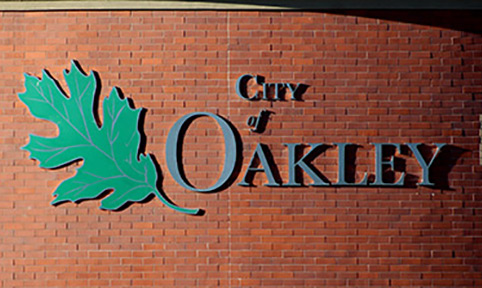 On Tuesday, the Oakley City Council will look at spending $25,000 to bring a detailed plan for a stand-alone library utilizing the former Contra Costa County Sheriff Delta Station building.
The move comes after Supervisor Diane Burgis and Oakley Mayor Claire Alaura met to discuss a concept for utilizing the site for an expanded library. If this moves forward, the County Board of Supervisors would have to support the conveying of the property to the City for a library.
Located at 2010 O'Hara Avenue, the sheriff's office has used the building for more than 25-years and with the recent move to Brentwood, the building is now empty which has prompted Burgis to seek a community use of the property.
Back in 2016, Oakley residents failed to pass Measure K which needed 66.6% to pass—54.7% of the community supported the measure. If approved, it would have created a $7.75 per parcel tax for 30-years to fund a $12 library.
According to the staff report, the building currently has a number of code-related concerns and the analysis is needed to show it is better to rebuild than try to rehabilitate the existing building. The building currently is too small for a use as a library. It also highlights that a consideration is that any new building could replicate the historical façade that exists now.
County participation could include demo of building and conveyance to the City for the Library
Replicate the façade of the existing building with a new Library facility
Construct a Library building with possible patio and parking lot
(Current Library at Freedom High School is 3,000 sq. ft. with occasional use of another 3,000 sq. ft.)
According to the resolution, the cooperative plan could include further analysis of the site, the formation of an ad-hoc planning committee, a fiscal analysis of the proposed project, some preliminary engineering and architectural work, a review of financing proposals, and on-going coordination with the Contra Costa Library that would operate the facility.
If You Go:
Oakley City Council Meeting
Tuesday, Nov. 12 at 6:30 pm
3231 Main Street, Oakley CA
Staff Report: Click here