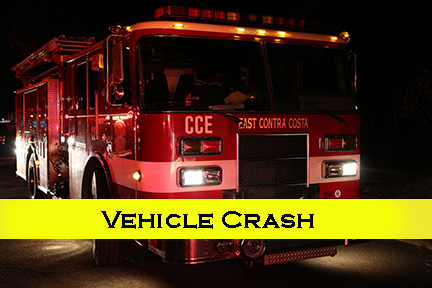 On Friday at 11:39 pm, the East Contra Costa Fire Protection District responded to a report of a vehicle that struck a pole on Main Street Road near Big Break in the City of Oakley.
Engine 88 arrived on scene with Oakley Police where they located two patient son the ground next to an overturned vehicle. At least one patient was ejected from the vehicle.
Two medical helicopters were requested while crews used precaution as the pole was sheared and high tension power lines were above which caused a power outage.
Both patients suffered traumatic injuries and were transported to John Muir Medical Center in Walnut Creek and another to Eden Medical Center in Castro Valley.