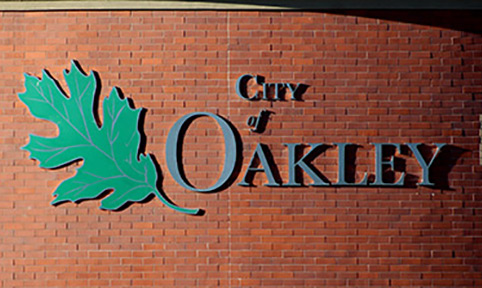 The City of Oakley Parks Division opened its water spray features over Memorial Day weekend which will be open from May 26 to through Labor Day (September 3).
One of the water spray features is located at Nunn-Wilson Family Park (1000 Oxford Dr.) and another at Creekside Park (3900 Creekside way).  The water spray features will be operated seven days a week between 11:30 am to 6:00 pm.  A self-activated button is located at each splash pad and will engage the systems spray feature and run for approximately 5-minutes.
Water Spray Feature Rules and Conduct include:
Children should be supervised by an adult
No animals
No running, pushing, or rough play.
No skateboarding or bicycling.
Play safe and be courteous
Don't waste water.
All park visitors are encouraged to keep a watchful eye. If you see a safety issue within a park, please call Oakley Police Dispatch at (925) 625-8060.