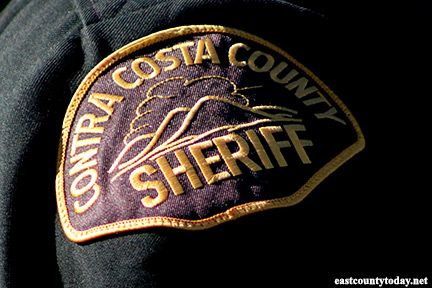 On Sunday, April 14, 2019, at about 11:10 PM, Office of the Sheriff Detectives arrested 27-year-old Joshua Johnson of Bay Point/Pittsburg in connection with a death that occurred earlier in the day.
At about 12:26 PM, Deputy Sheriffs were dispatched to a medical call with police needed at Anuta Park in Bay Point. A man was reported unconscious and not breathing. Deputies and the fire department arrived and immediately began life saving measures. The man was later pronounced deceased at the scene. The victim is identified as 35-year-old Chukwuemeka Onyeagucha of Pittsburg.
Detectives from the Homicide Unit and the crime lab responded. Detectives identified Johnson as the suspect and obtained a Ramey warrant for his arrest. They say the suspect and victim knew each other and that they apparently had a dispute. Johnson was arrested without incident.
An autopsy was conducted on Onyeagucha. The cause of death is pending the results of toxicology tests. On Wednesday, April 17, 2019, Detectives presented the case to the D.A.'s Office. Johnson was formally charged with one count of assault with a deadly weapon likely to produce great bodily injury.
Johnson is currently being held at the Martinez Detention Facility on one count of assault with a deadly weapon and a parole hold. He is being held in lieu of $260,000 bail.
The investigation into this case is ongoing. Anyone with any information on this case is asked to contact the Office of the Sheriff at (925) 646-2441 or (925) 313-2600. For any tips, email: [email protected] or call (866) 846-3592 to leave an anonymous voice message.