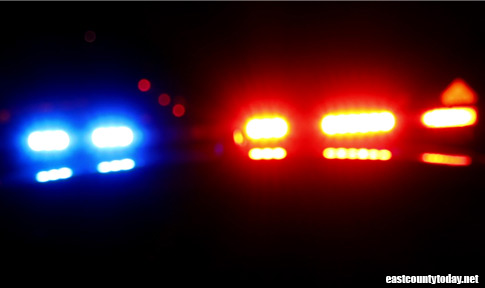 At around 7:30 pm Sunday, Moraga Police were dispatched to a report of a shooting that occurred in downtown Moraga near the Taco Bell and Starbucks with gunshots striking two people.
Police immediately responded and requested additional support from neighboring agencies including a CHP helicopter.
Officers are searching for a black male suspect, light complexion, who last seen wearing a white hooded sweater and blue jeans. He was last seen off Moraga Road.
It was reported that the second victim was located at Starbucks after being shot in the leg.
The gunman is believed to be known to local law enforcement.
Update:
By 8:00 pm, it was reported the officers were out with the suspect at gunpoint near 24-hour Fitness. He was then taken into custody. It was reported the suspect was also shot. The weapon was also recovered.
Update
The suspect was identified as Isaiah Glaze, age 21.  Glaze's father was also at the scene last night.
Monday Update:
Via the Concord Police Department, they released additional information confirming the incident.
Last night the Moraga Police Department requested assistance from our K-9 unit following a shooting near downtown Moraga. Two victims were found with gunshot wounds and the armed suspect had fled on foot. Our K9 team arrived on scene and the suspect, who appeared to also have a gunshot wound, surrendered near 24 Hour Fitness. The suspect complied with Officers and our K9 team. A firearm was located a short distance from the suspect. The two victims and the suspect were all transported to hospitals for their injuries. We are proud to be able to help our neighboring agencies anytime they ask!
For more information on this incident, News 24-680 has provided more background that may be related to the shooting. Included alleged stalking of a female after a failed on-campus relationship