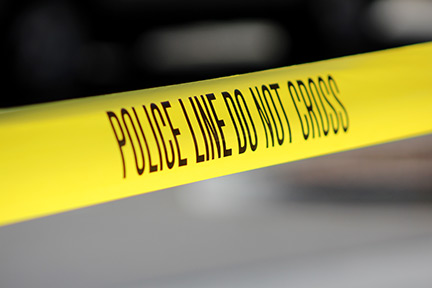 Detectives arrest a caregiver and her associates in an armed robbery home invasion of a 97-year-old dependent victim.
San Mateo, CA – On Thursday, November 19, 2020 at 12:49 p.m., San Mateo Police Department detectives arrested a third suspect in an armed home invasion. Detectives learned the targeted robbery was coordinated by a trusted caregiver of a 97-year-old frail woman and the crime was isolated to her home. An around the clock investigation led detectives to Louisiana and many Bay Area cities, bringing those responsible to justice. All three suspects have now been arrested and were booked at San Mateo County Jail on a multitude of charges.
On Friday, October 2, 2020 at 10:07 a.m., San Mateo police officers were called to the 1700 block of S Norfolk Street on report of a home invasion that occurred on Thursday, October 1, 2020 at around 9:00 p.m. The victim reported hearing her front door kicked in and seeing two male suspects enter her bedroom with a gun drawn. The suspects demanded money and stripped the victim of her Life Alert, glasses, and a necklace where her deceased husband's wedding band hung. Another suspect searched the home for valuables and then they fled in a vehicle, leaving the victim stranded in bed until her caregiver, Rubye Price, arrived later that morning.
Thanks to neighborhood security cameras and information obtained, detectives learned Price was involved in the home invasion and coordinated the attack with her boyfriend, Andre McBride, and their associate, Donte Jordan. Over the course of their investigation, detectives tracked McBride to Louisiana, stopped Price in San Mateo after she switched rental cars attempting to flee the area, and located Jordan in Hayward. Evidence connecting all three suspects to the crime was located and is currently being processed.
All three suspects have been booked at San Mateo County Jail on several criminal charges including cruelty to the elderly, robbery, and burglary charges.
As officers continue this investigation, we ask our community to safeguard your home with these tips:
Talk with your neighbors –  We have one of the most active neighborhood watch programs in the county. Join your neighbors in addressing neighborhood issues.
Lock all doors and windows – Remind your family to check windows and doors.
Light it up – Ensure bright lights are on around your entire home.
Install an alarm system – Alarms deter crime, protect valuables, and promote your personal safety, in addition to several other benefits.
Invest in Cameras – We are encouraging our community to utilize security cameras. They are especially helpful in identifying suspicious activity in neighborhoods when cameras are street facing. Our officers regularly canvass for surveillance and you can help us by notifying SMPD cameras are in your neighborhood at www.cityofsanmateo.org/NEST.
ARRESTED
Rubye Denise Price, 27-year-old resident of San Bruno
Charges: First degree robbery of inhabited dwelling (212.5(a) PC), conspiracy to commit crime (1192.7(c) PC), willful cruelty to the elderly likely to produce great bodily harm or death (368(b)1 PC)
Andre John McBride, 26-year-old resident of East Palo Alto
Charges: First degree robbery of inhabited dwelling (212.5(a) PC), first degree burglary (460(a) PC), conspiracy to commit crime (182(a)1 PC), willful cruelty to the elderly likely to produce great bodily harm or death (368(b)1 PC), criminal threats (422 PC)
Donte Demon Jordan, 25-year-old resident of Hayward
Charges: First degree robbery of inhabited dwelling (212.5(a) PC), conspiracy to commit crime (182(a)1 PC), willful cruelty to the elderly likely to produce great bodily harm or death (368(b)1 PC)
Information provided by San Mateo Police