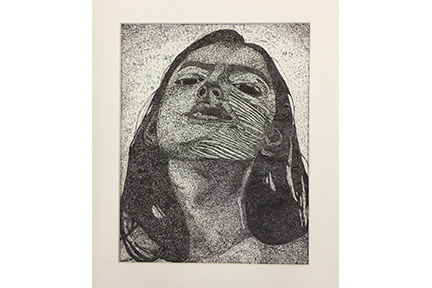 Washington, DC – Looking to highlight the artistic talent and creativity of high school students in his district, Congressman Jerry McNerney (CA-09) announced that his office is taking submissions for the 2019 Congressional Art Competition. Sponsored by the United States Congress, this annual competition serves as a way to recognize the artistic talents of high school students and allows them to showcase their ability to the entire nation.
"Art allows our youth to expand their creativity, and participating in the Congressional Art Competition fosters the development of crucial skills that will help them succeed in life," said Rep. McNerney. "It's important to encourage young people to pursue these types of creative outlets, and I'm excited to see our community's artistic talents showcased in this year's submissions."
The Congressional Art Competition began in 1982 to provide a unique opportunity for Members of Congress to encourage and recognize the artistic talents of their young constituents. Since then, over 650,000 high school students have been involved with this nationwide competition.
A panel of judges will select the winning entries, and their decision will be announced at a special reception and exhibit hosted by Congressman McNerney.  The first place winner will be flown to Washington, D.C., along with a guest to attend the overall winners' awards ceremony in June. The winner's artwork will also go on display in a busy corridor that leads to the U.S. Capitol, used daily by members of Congress, staffers, and visitors to Washington, D.C.
The second, third and fourth place winners will have the opportunity to have their art displayed in one of Congressman McNerney's three offices, located in Washington, D.C., Stockton, and Antioch.
Students and teachers interested in the Congressional Art Competition should visit Rep. McNerney's website at mcnerney.house.gov , where they can get more information and download the required release form.
Rules for Submissions:
The contest is open to all high school students in California's 9th Congressional District.
The deadline to submit artwork is Friday, April 12, 2019.
Entries may be up to 26" x 26" x 4" (including the frame), must be two-dimensional, and may not weigh more than 15 pounds.
The artwork may be:
Paintings – including oil, acrylics, and watercolor
Drawings – including pastels, colored pencil, pencil, charcoal, ink, and markers
Collages – must be two-dimensional
Prints – including lithographs, silkscreen, and block prints
Mixed Media – use of more than two mediums such as pencil, ink, watercolor, etc.
Computer Generated Art
Photography
All entries must be an original in concept, design, and execution and may not violate U.S. copyright laws. Any entry that has been copied from an existing photo or image (including a painting, graphic, or advertisement) that was created by someone other than the student is a violation of the competition rules and will not be accepted.
Submissions and a release form can be dropped off at either of Congressman McNerney's district offices below by Friday, April 12, 2019.
Antioch Office
Office of Congressman Jerry McNerney
4703 Lone Tree Way
Antioch, CA 94531
Stockton Office
Office of Congressman Jerry McNerney
2222 Grand Canal Blvd, Suite 7
Stockton, CA 95207
Students and teachers may also contact Rep. McNerney's Antioch office at (925) 754-0716 or his Stockton office at (209) 476-8552 with additional questions.
# # #
Rep. Jerry McNerney proudly serves the constituents of California's 9th Congressional District that includes portions of San Joaquin, Contra Costa, and Sacramento Counties. For more information on Rep. McNerney's work, follow him on Facebook and on Twitter @RepMcNerney.