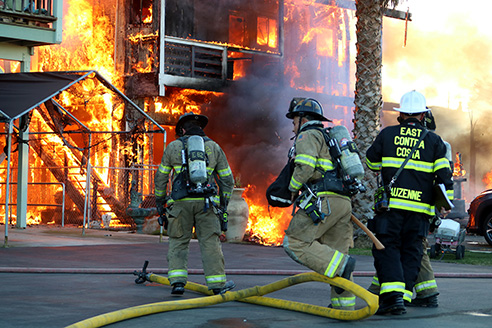 Brentwood – Assemblymember Jim Frazier, who represents East Contra Costa County, announced today his support for consolidation of the East Contra Costa Fire Protection District with the Contra Costa County Fire Protection District – a step he says will provide improved fire and emergency services to the residents of far East County.
"How to sufficiently upgrade fire service in Brentwood, Oakley, Discovery Bay and far East County has been a critical issue for a decade or more and it's our residents who continue to suffer," Frazier said.
In light of the recent announcement that the financially-challenged East Contra Costa Fire Protection District is in a state of emergency, Frazier said that drastic times call for drastic measures adding that East County residents deserve ample fire service that only consolidation will bring.
"Between the increasingly dangerous, life-threatening fire seasons, and the need for faster 911 emergency services, fire service in East County is at emergency proportions," Frazier said. He also made note that this week the Trump Administration abruptly rejected California's request for federal disaster relief funds to help residents affected by the Creek and other recent fires. "East Contra Costa Fire  has done its due diligence to forward every option possible to increase its service to Brentwood, Oakley and far East County, but without success. It's time now to consolidate for the safety of our residents," Frazier added.
Frazier said he is contacting elected officials and fire representatives in East County to begin the discussion about the merits of consolidation. In the short term, he recommends a YES vote on Contra Costa County MEASURE X on the November 3rd ballot which would establish a half-cent sales tax, with funding and audit review, to help pay for the added fire and public safety services our County needs to deal effectively with these ongoing seasonal fires and less-than-adequate 911 response times.
Frazier represents residents in Brentwood, Oakley, Discovery Bay, Bethel Island, Knightsen and Byron – all localities currently served by East Contra Costa Fire Protection District.