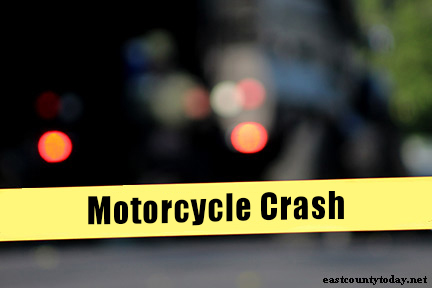 At 1:43 pm Friday, the California Highway Patrol responded to a report of a motorcycle crash on Westbound Highway 4 at San Marco.
CHP later confirmed this was a fatality. Currently, the number 1, 2 and 3 lanes are closed.
CHP UPDATE
This afternoon at approximately 1:43 pm, Contra Costa CHP was advised of a solo motorcycle collision on HWY-4 westbound, west of Bailey Rd. Upon emergency personnel and CHP arrival, the rider of the motorcycle was tragically declared deceased. The Contra Costa County Sheriff's Coroners Office will be handling the release of identity of the motorcycle rider.
In our initial investigation, it appears the rider of the motorcycle allowed the vehicle to travel into the center median of SR-4 westbound. The rider lost control of the motorcycle and collided with the center median wall before being ejected from the motorcycle and colliding with the roadway.
Alcohol or drugs are unknown at this time, but this incident is still under investigation. If anyone witnessed this collision or the events leading up to it, please contact Contra Costa CHP in Martinez at (925) 646-4980.
Check back for updates.
Detail Information
4:47 PM
26
[71] [Notification] [CHP]-CCSO LL – CORONER – REQ BACKPACKS BE BROUGHT BACK TO THE CORONERS OFC – DUE TO HEAVY TRAFFIC [Shared]
4:44 PM
25
[70] 1039 DOT CC [Shared]
4:44 PM
24
[69] ^***CANCEL SIGALERT*** ALL LANES OPEN AT 1642 HRS [Shared]
4:42 PM
23
[68] 19-S4 ALL LANES OPEN [Shared]
4:36 PM
22
[66] [FSP] has closed their incident []
4:25 PM
21
[59] ^***ISSUE SIGALERT*** WB SR4 JWO BAILEY RD – LANES #1-3 ARE BLOCKED – ONLY THE #4 LANE IS OPEN – UNK ETO – USE ALT ROUTES – REF LOG 1274
4:24 PM
20
[58] 1039 DOT CC
2:26 PM
19
[49] PER COCO FIRE CHK W/ SO
2:11 PM
18
[47] 19-S4 #1 #2 #3 CLOSED AT THIS TIME
2:02 PM
17
[42] 19-S4 EVRYTHING IS MOVING IN THE SLO LANE
1:48 PM
16
[35] B19-404B 1/2 BLKD
1:47 PM
15
[30] , 19-404B HAS VIS FRM EB LOOKS LIKE FIRE IS GOING 97
1:46 PM
14
[18] SEVERAL VEHS STOPPED TO ASSIST
1:46 PM
13
[27] [Appended, 13:47:01] [7] FIRE ENRT
1:45 PM
12
[26] [Appended, 13:47:01] [6] LL FIRE
1:45 PM
11
[25] [Appended, 13:47:01] [5] OTHERS VEHS ARE 97 CHECKING ON INVD
1:45 PM
10
[9] CORR LINE 4 — RP PULLED OVER TO RHS – SAGGED TO NOT X TRFC LNS
1:45 PM
9
[24] [Appended, 13:47:01] [4] NO OTHERS VEHS INVD
1:44 PM
8
[4] RP PULLED OVER IN CD ON RHS
1:44 PM
7
[33] [Appended, 13:47:49] [3] DRIVER NOT INJ
1:44 PM
6
[12] [Appended, 13:45:49] [1] RP STATING MC RIDER WAS HIT BUT CANNOT TELL ME WHAT TYPE VEH HIT HIM
1:44 PM
5
[32] [Appended, 13:47:49] [2] VEH ON RS
1:44 PM
4
[23] [Appended, 13:47:01] [3] HIT CD
1:44 PM
3
[22] [Appended, 13:47:01] [2] IN #1 LANE
1:44 PM
2
[3] APPEARS SOLO VEH TC
1:43 PM
1
[1] MC DOWN – NOW LAYING IN #1