With 2019 now in full swing, it brings new opportunity, ideas, and perspectives as we push forward towards the American Dream. It also provides a fresh start for us in East Contra Costa County to hit the reset button and start working on improving our quality of life.
For me, however, I have come up with a list of five things I would like to see addressed in 2019.
5. Better Driving Habits in East Contra Costa County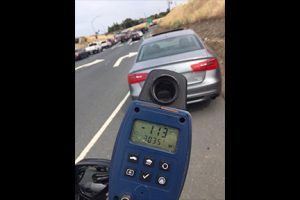 It is wishful thinking that we can all agree people in this area need to slow down, stop running red lights and begin paying attention while driving. Accidents are occurring daily which is why I have stopped posting them for the most part on this website and instead opted to do that on our ECTNow APP— there are just too many!
If you recall, back in September, I posted a story that traffic crashes with rescue being up by 40% while over crashes were up almost 10%. The trend continued into the winter and we have not even hit rainy season yet.
I am not going to spend a lot of time on this wishful thinking because its self-explanatory, the ask to those on the roadway is to simply pay attention, get off your phone, stop texting, don't drink and drive, nor smoke weed and drive. Most importantly, if you need to get somewhere, give yourself an extra to 10-15 minutes so we don't see you going 75-mph down Lone Tree Way or 100-mph down Highway 4.
It is being proven over the past few months that law enforcement can write 100-tickets each day they do proactive traffic control details, but it is not changing driving habits.  Let's look at it another way, if four Contra Costa Fire engines can be struck by vehicles in 2018, I'd say the community has a problem with paying attention while driving.
Lets all agree that we begin to obey traffic laws in 2019.
4. Collaboration in Goals
With all that has happened the past few years between fires, tragedy, people in need, there is no doubt East Contra Costa is a very giving community–we take care of our own in ones time of need. In 2019, I would like to see people in leadership positions drop their egos and begin collaborating with others by playing nice. No, I am not going to name names, but there is an abundance of non-profits in Contra Costa, if some of them combined services, combined events, the results would be enormous–you could go for a dollar vs. that penny.  A good place to begin talks for this would be at Supervisor Diane Burgis Non-Profit Roundtables.
Equally as important, cities in East Contra Costa claim they want to work together to move economic development forward. Okay, fine, but all we have seen is chatter over three-years, but the results have been minimal as each city is worried about its own tax revenue. It is nice to see the Chamber of Commerce coming together with a Business Expo in January, but the city's need to also begin an area approach following a model by the chamber of commerce.
Lets go a step further and be completely honest, with Antioch spending over $400k in branding and marketing, and the City of Brentwood budgeting $149k on the Better in Brentwood campaign, throw in some funding from Oakley and Pittsburg and that is a pretty good budget that could reach a heck of a lot of business to entice them to come to East Contra Costa County. Yes, it is much more complex than what is being described but with more jobs, added sales tax revenue, house price increases, everyone wins by getting a piece of the pie.
Collaborating and dropping egos could be the game changer in 2019 that makes everyone's life better.
3. Voters Approve Funding for East Contra Costa Fire

This is an issue we have been talking about since 2011 but going on for decades. Six-years and three revenue enhancement fails later there is still no solution in sight. It is unclear if the ECCFPD will place a tax on the ballot this year or wait until the packed 2020 ballot, but this is issue needs to be put to rest once and for all. Coming off the worst wildland fire season in the history of the state, with massive planned growth in Oakley and Brentwood nearly built out, three fire stations is a complete failure both at the state and local level.
To put this in perspective, Antioch (4), Pittsburg (3) and Bay Point (1) have a combined 8 stations through CONFIRE. Meanwhile, ECCFPD has 3 stations covering 250-square miles.   At some point, voters must come to the reality they are going to have to partially fund the District. Anyone trying to sell a consolidation plan with CONFIRE or shifting property taxes between agencies is fooling you—it is not going to happen.
Perhaps voters would be willing to fund two additional stations for a five-station fire model at approximately $175 per year, with stations 6 to 9 being funded with future growth tax revenue—thus sharing the burden between old and new. Some combination between current property owners and future property owners will need to share the burden as no one is getting a free ride if a solution is to be reached.
2019 needs to be the year East Contra Costa County residents gets very serious about its lack of fire service and fully comprehend the consequences of just 3-fire stations, especially with aid agreements with CONFIRE changing. With more homes in the pipeline, that is more people to service which will equal greater response times and even less availability of services we currently have–a scary combo!
2. Antioch's Community Development & Economic Development Must Become a Priority
While Antioch Police have been the ones under the microscope for the past decade in Antioch, it appears Antioch's community development and economic development had been given a pass. That can no longer happen in 2019.
The police department is no longer the problem in Antioch, its the community development and economic development departments. With Measure W funds coming, Antioch needs to position itself from a City that says "no" to most things and begin to find a way to say "yes" to businesses and new ideas–thus bringing in more revenue.
For example, it is stunning how a property owner could bring a privately funded $110 million redevelopment project (basically an upgrade of an existing property) to the City only to be rejected by city staff. This then goes back to the planning commission who further screw up the design.  Now the project is sitting in purgatory rather than attempting to revitalize an area.
In 2015, Antioch agreed to a deal with City Ventures for the Beede Lumber Yard and other properties. After a fight over a park at the Lumber Yard Property (twice), four years later and its crickets. Residents wanted a park, but they also have been unable to make it happen. Again, no resolution and the project is sitting in purgatory rather than revitalizing an area.
Most recently, an opportunity brought forward by the Antioch Chamber of Commerce to provide a citywide plan with the assistance of St. Mary's College was met with resistance. Instead, the Council direction at this time is to only focus on the Somersville Corridor—sadly, for the same exact $57,000 investment they could get a citywide plan. That is the equivalent of 1 steak priced at $20 or you can get the same 5 steaks for $20… for whatever reason the city is opting for the single steak. Whoever is making these decisions is providing poor advice.
Ironically, with all the issues internally with the City, the idea of spending $236k to advertise how much opportunity Antioch has is premature at best because they have not solved their own internal problems first. Now you are asking outsiders to come in and create even more work, utilize more staff time and potentially cause more delays.
2019 needs to become the year Antioch leadership get serious about the community's future and begin holding both businesses that are already here accountable while getting serious with the idea of becoming business friendly that can attract new business, spur investment and get people spending money within city limits.
For starters, the city should get serious with its opportunity zones in the Somerville Corridor. This was approved in March, since then crickets. These zones are a slam dunk to bring in development and upgrade the area—it is exactly what Antioch should be marketing.
Finally, the city should begin 2019 by creating an up-to-date inventory list of current business in Antioch along with a list of all available commercial real estate and history of the buildings. That is the very first step to setting up an internal infrastructure to have information readily available for business owners, developers or investors who may be interested in Antioch. At the very least, the city now would have a plan of how to handle certain properties in the city.
1. Address Blight and Homelessness
At some point, the county and cities need to get on the same page in terms of ordinances and how to address both blight and homelessness.  While I understand it is NOT illegal to be homeless, more should be done to address the problem which has grown to 2,234 according to the 2018 Point in Time Count.
There are many examples of how homeless are impacting the quality of life in the communities of east county, but I will digress and just say more should be done–whether that is greater services being provided, tougher ordinances, or greater enforcement of ordinances, this should become a top priority for the County Board of Supervisors and local leaders.
As for blight, it seems to keep getting worse by the day. Countywide, $14 million dollars annually is allotted to maintain the 363 main miles of roads and grounds in Contra Costa County.
It is also costing the county public works an additional $1 million each year to clean up blight off roadways. In Antioch, how many times does the city wish to clean up E 6th Street due to homeless and cleaned blight at $40k a pop during the bigger cleanups? Has anyone been by KMART's parking lot lately? It is also a big waste of police resources.
Blight is completely preventable with proper enforcement and people following rules or simply just caring. Heck, several times in the past month I have seen people driving down Lone Tree Way or even Empire Ave where they have thrown out full fast food bags of trash into the median. I mean it, some people just do not care where they leave their trash.
Going a step further, the county, last year, created a useless hauling ordinance. While great in theory, what good is that ordinance if not one hauler has signed up? What good is the ordinance if local cities do not mimic it which would allow for proper enforcement? This should be a slam dunk, but law enforcement needs more teeth in the ordinance to enforce it, not just have a feel good ordinance on paper that is not enforceable in the real world. For starters, it would make sense for all haulers to have a proper "tag" on the trailer knowing they are registered.
When it comes to blight, maybe a good first step is to launch a "Clean Contra Costa" campaign to combat blight and illegal dumping, build pride in a clean community, put illegal dumpers on blast, while education and highlighting resources of how to properly dispose of materials–including working with garbage companies.
I realize this is a greater issue than just East Contra Costa, but something has to give with this issue and some real commitment. Most importantly, there has to be follow up by local leaders. This is an issue that impacts everyone from a quality of life standpoint and we shouldn't have to put up with it any longer than we have already been forced to by lack of urgency.
What is scary is should the next recession hit, this issue will be greatly compounded and we may never work our way out of it.
In closing, 2019 will be a challenging one because many cities across the county have some huge issues they are facing along with huge decisions that will have lasting impact. I encourage everyone to be engaged, take notes, and hold people accountable for their actions or lack of actions.
There is a lot of work to be done, but we can do that work by being kind, encouraging, and working together to make East Contra Costa an even better place than it already is. Lets begin to make positive change by building each other up, not tearing each other down.
I've laid out my five items for 2019, I would love to hear some of your areas of concern for 2019 area.
Mike Burkholder
Publisher of ECT
[email protected]