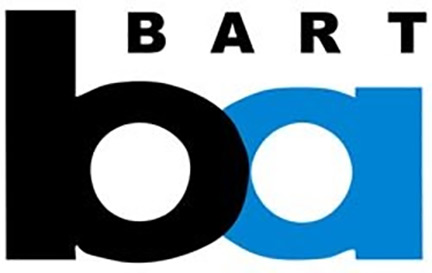 The following information was released by Bay Area Rapid Transit at 5:45 am Saturday regarding BART service being down.
BART crews working overnight on BART's uninterruptible power supply in Oakland ran into problems that impacted our traction power supply system and train control routing system.
Without both these systems, we are not able to safely dispatch trains for service.
Traction power sends power to the trains and our rotating system is how we program which direction and route the trains should maneuver.
We have multiple crews trouble shooting the problem to get both systems up and working.
Riders can use our Trip Planner at bart.gov and our official app to plan alternatives trips.
Our Trip Planner integrates the transit systems that serve the region. Just put in your starting point and destination and in options/transit options turn off BART.
6:30am update:
There is currently no BART service due to a computer problem impacting 2 systems we need to dispatch trains. Bus agencies that serve our stations have granted us mutual aid which means our riders don't have to pay. You can plan you bus trip using our Trip Planner.
7:50am update:
There is currently no BART service due to a computer problem. Bus agencies that run parallel service to our stations are providing our riders free trips. Sam Trans also has a bus bridge between Millbrae and Daly City.
Update about the cause: At 2:45 am we experienced a computer network failure. While we originally believed this was caused by planned maintenance work to our uninterruptible power supply system, we have now determined this work did not cause the network failure.
10:30am Update:
BART is open and are in the process of resuming normal service. However, there is currently no train service beyond Colma towards SFO and Millbrae. A bus bridge has been established between Daly City and Millbrae.
10:50am Update:
BART now have normal service systemwide. There is now train service between Colma, Millbrae and SFO. The planned maintenance work at Richmond is still taking place.
Here is the info about that https://www.bart.gov/news/articles/2019/news20190308 …