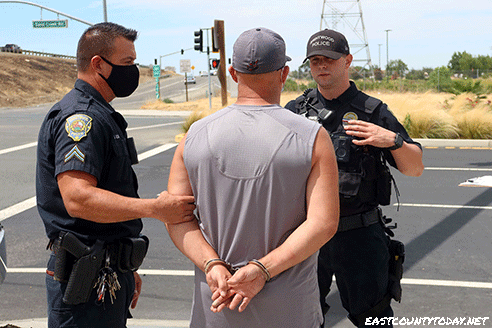 At 1:33 pm Tuesday, the Brentwood Police Department responded to Sand Creek Road at Highway 4 in the City of Brentwood after a truck struck a pole and left one man with minor injuries.
Upon arrival, East Contra Costa Fire Protection District arrived on scene of a truck that had taken out a pole, sign and ended up into a street light pole. The male had told firefighters he was coughing and then blacked out at the time of the crash.
California Highway Patrol then arrived on scene to assist prior to Brentwood Police arriving on scene. Police performed a field sobriety check and placed the man under arrest for suspicion of drinking and driving.
No other injuries were reported.