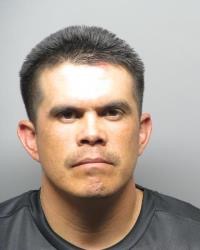 The Brentwood Police Department reported Wednesday that on May 6 The Oakley PD had been looking for a stolen, green, Honda, when a Brentwood officer drove past the vehicle in the area of Sellers Av. And Sunset Dr.
As the officer conducted a u-turn to catch up to the vehicle, the vehicle pulled to the side of the road and two occupants fled into the orchards.
Patrol units from the Sheriff's Department, Oakley PD, Department of Fish and Game and Antioch PD K-9 Officer Ramirez responded tjo assist.
CHP also provided their helicopter during the search.
Officer Ramirez located Daniel Hurtado, 37 year old Oakley resident, who surrendered without incident.
An extensive search through the properties was conducted, but the second suspect was not located. Hurtado was booked into county jail on a number of charges, including possession of a stolen vehicle.
No further details were released.