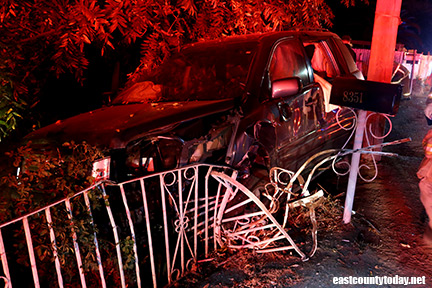 Just after 10:00 pm Saturday, the East Contra Costa Fire Protection District was dispatched to a report of a three vehicle crash on Lone Tree Way near Brentwood Blvd in the City of Brentwood.
In total, there were 8 patients, including a Brentwood Community Service Officer, who were injured with minor injuries. A driver of one of the vehicles passed a field sobriety test. A total of four ambulances were required to transport seven patients to local hospitals.
Preliminary information was that one of the vehicles was turning into a driveway which caused another vehicle to hit the car and while spinning in the road struck the Brentwood CSO officer.
The cause of the crash is under investigation with Brentwood Police.