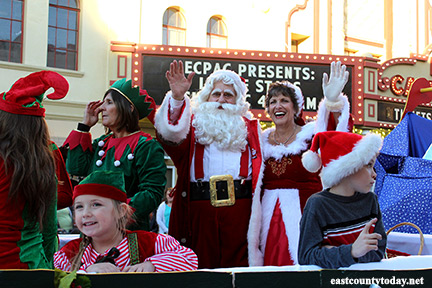 Here is a look at events going on in East Contra Costa County this weekend.
9:00 am: Antioch Police Neighborhood Cleanup
The Antioch Police Department will host the 86th installment of the Neighborhood Cleanup Program on Saturday, December 2 from 9:00 am to 11:00 am.
The event will be cleaning the neighborhood near Williamson Ranch Park from Hillcrest, Lone Tree Way, Furlong Way, Indian Hill Drive and Morgan Way. Volunteers will meet at Williamson Ranch Park and park in the parking lot.
---
9:00 am: Lone Tree Golf Course: Toys for Tots Breakfast with Santa

$16.95 for Adults; $10.95 for Kids ages 12 & Under; 3 and under Free.
Bring an unwrapped toy to donate and receive a FREE Kid's Breakfast. Visit our Kid's Pancake Station too! AND…Don't forget: Complimentary Pictures with Santa !!! The event runs through 11:30 am.
Reservations Recommended: 925.706.4232
---
9:00 am Special Kids Foundation Visit with Santa
Join Special Kids Foundation at Smith Family Farms for a sensory friendly visit with Santa! This is our favorite event of the year and it is completely free, the picture of your child with Santa is Our gift to you! We always love seeing all of our Special Kids Families, the Smiles that Santa brings & of course the beautiful Smith Family Farms. Such a Wonderful morning, filled with all the magic of Christmas, you will not want to miss our 11th Annual Visit with Santa!  Located at Smith Family Farms at 4430 Sellers Rd, Brentwood. For more information, visit their Facebook Page.
---
10:00 am: Santa Comes to Buchanan Field Airport
Santa Claus is on his way to Concord.  On Saturday, December 2, 2017, at 10:00 a.m., Santa will be arriving at Buchanan Field Airport for a very special visit.  Santa's greeting will happen behind the Crowne Plaza Hotel, located at 45 John Glenn Drive, at 10:00 a.m.  He will hand out candy canes and give all the good little boys and girls an opportunity to get their picture taken with him.
In the event of rain, Santa will be taking pictures inside the Crowne Plaza Hotel.  While the event is free, Santa and his helpers would appreciate it if everyone wanting a picture would bring a non-perishable food or monetary donation for the Food Bank of Contra Costa and Solano.
---
10:00 am: Photos with Santa Presented by Berkshire Hathaway & Drysdale Properties

Join Santa and the fun at 141 Sand Creek Rd for one day only from 10:00 am to 2:00 pm for hot chocolate, cookies, candy canes, goodies, gift basket raffles.
You may also donate to the to the Toy Drive for Kaleidoscope Kids with Cancer, canned food drive, and blankets for the homeless.
For more information contact (925) 634-3200
---
10:30 am: Morgan Territory Road Ribbon Cutting
The public is invited to join Contra Costa Supervisor Diane Burgis and the Contra Costa County Public Works Department in celebrating the completion of the Morgan Territory Road Slide Repair Project with a ribbon cutting ceremony on December 2nd at 10:30 a.m.
The road was reopened to traffic on November 18th after being closed to traffic in February 2017 when a landslide occurred during winter storms.
---
11:00 am: Brentwood on Ice

Visit downtown Brentwood and check out Brentwood on ice, the first Downtown Brentwood ice Rink (739 Second Street). The facility includes an ice rink, snack bar, party rooms and is located across from City Hall. They also are available to book a party.
Friday-Saturday 11:00 am to 10:30 pm
Sunday to Thursday 11am to 8:30pm
Christmas Eve 11am to 8:30pm
Christmas day 3pm to 9pm
New Years Eve 11am to TBD
The last day on the ice January 7,2018
For more information, visit: www.brentwoodonice.com
---
1:00 pm: Holiday Concert with Julio and The Muzeke
Visit the Somersville Towne Center in Antioch for a afternoon Holiday concert with Julio and the Muzeke. The concert is inside the mall located at 2550 Somersville Road Antioch, CA 94509 | (925) 754-5230
---
2:00 pm: El Campanil Presents A Christmas Story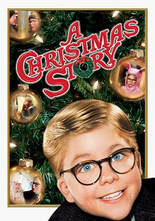 Christmas is approaching and 9 year-old Ralphie wants only one thing: a Red Ryder Range 200 Shot BB gun. When he mentions it at the dinner table, his mother's immediate reaction is that he'll put his eye out. He fantasizes about what it would be like to be Red Ryder and catch the bad guys. When the big day arrives he gets lots of present under the tree including a lovely gift from his aunt that his mother just adores. But what about the BB gun?
Runtime: 94 min
​
Tickets: Adults: $8   Seniors: $7    Students: $7
​No convenience fees – Save time later – buy online now.
General Seating
For tickets, click here
---
4:00 pm: Oakley Christmas Tree Lighting Celebration
Join the City of Oakley at the Civic Center Plaza for the annual lighting of our grand 30' Christmas tree! The Oakley Union Elementary School District and Freedom High School choirs will perform. Free refreshments will be served and there will be crafts for the children. Holiday decorations will be displayed throughout the park. Santa Claus will be on hand to visit with children and pose for family photos so be sure to bring your camera! The tree lighting will take place at approximately 6:00 p.m.
For more information contact the Recreation Division at 925‐625‐7044
---
4:30 pm: Celebrate Antioch Presents its Holiday Delites Parade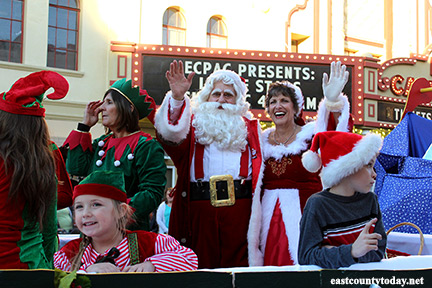 The Celebrate Antioch Foundation is seeking applicants for its annual Holiday Delites Parade set for December 2 in downtown Antioch.
The parade will start later this year, to allow for a lighted parade beginning at 4:30 pm.  A Tree Lighting Ceremony at 6:00 p.m. Downtown Antioch
For application, click here. For more information, visit www.celebrateantioch.org/event/holiday-parade/
---
December 3
9:00 am: Somersville Towne Center Mall hosts Sensory Friendly Santa
The Somersville Towne Center will have a sensory friendly Santa in the mall between 9:00 am to 11:0 am on Sunday. The mall is located at 2550 Somersville Road Antioch, CA 94509 | (925) 754-5230. For more information, click here.
---
2:00 pm: El Campanil Presents It's a Wonderful Life

George Bailey has spent his entire life giving of himself to the people of Bedford Falls. He has always longed to travel but never had the opportunity in order to prevent rich skinflint Mr. Potter from taking over the entire town. All that prevents him from doing so is George's modest building and loan company, which was founded by his generous father. But on Christmas Eve, George's Uncle Billy loses the business's $8,000 while intending to deposit it in the bank. Potter finds the misplaced money and hides it from Billy. When the bank examiner discovers the shortage later that night, George realizes that he will be held responsible and sent to jail and the company will collapse, finally allowing Potter to take over the town. Thinking of his wife, their young children, and others he loves will be better off with him dead, he contemplates suicide. But the prayers of his loved ones result in a gentle angel named Clarence coming to earth to help George, with the promise of earning his wings.
Runtime: 118 min
​Rated: PG
Tickets: Adults: $8   Seniors: $7    Students: $7
​No convenience fees – Save time later – buy online now.
General Seating
For tickets, click here.
---
For add future events, email [email protected]