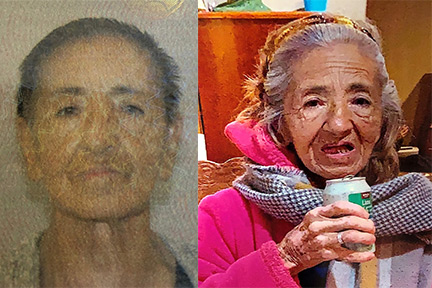 The Brentwood Police Department is seeking the public's help in locating Bartola Garcia Rojas, an 82-year-old female.
Police describe her as 5'6, 120 lbs, with a very short haircut. She is wearing black pants, black zippered sweatshirt, black and white scarf, carrying a brown purse and usually carries an umbrella. She was last seen 10/20/2019 at approximately 6:30pm in the area of the Dollar General store located on Brentwood Blvd at Village Dr.
If you should see her, immediately contact dispatch at 9-1-1.
UPDATE
she has been located. (4:42 pm)