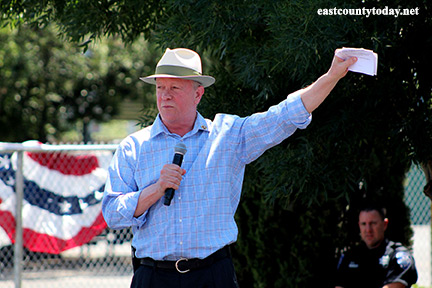 Stockton, CA – Congressman Jerry McNerney (CA-09) issued the following statement in response to the D.C. Circuit Court of Appeals' decision in Mozilla v. Federal Communications Commission.
"When the Trump FCC repealed net neutrality protections, the Commission set our country on a damaging path backwards. It removed protections that are essential for fostering the free flow of ideas in our democracy, fueling competition and innovation in our economy, and enabling the internet to be an equalizer in our society. I'm proud to be an original cosponsor of the Save the Internet Act, legislation that would restore meaningful net neutrality protections for all Americans, and to have worked closely with my colleagues to pass this legislation in the House. Today's D.C. Circuit decision demonstrates that the Senate must act promptly to pass this critical legislation.
"While I'm disappointed by the D.C. Circuit's decision, I believe it's important that the Court upheld the ability of states to enact their own net neutrality laws. I applaud my home state of California in leading the way by adopting the strongest net neutrality protections in the nation."
Rep. Jerry McNerney proudly serves the constituents of California's 9th Congressional District that includes portions of San Joaquin, Contra Costa, and Sacramento Counties.