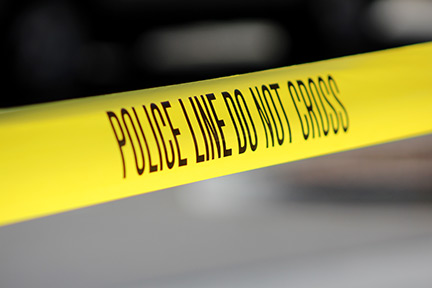 The following message was issued by the Pleasant Hill Police Department regarding the events that occurred in both the City of Pleasant Hill and Walnut Creek:
COMMUNITY UPDATE REGARDING EVENTS ON THE EVENING OF SUNDAY, MAY 31.
On Sunday, May 31st, Pleasant Hill Police responded to reports of roving groups of people seeking opportunities to commit thefts (loot) in our town. We had been monitoring and assisting with similar activity in Walnut Creek, and we quickly mobilized our patrol units to move throughout Pleasant Hill, with special attention to our shopping centers and major retailers, which have been targets of vandalism in other cities. Additional officers were called in to assist, along with other personnel to help respond to phone calls and address concerns on social media. There were no organized peaceful protests or demonstrations observed in our community.
Beginning with Best Buy at about 6:00 PM, we had four different businesses burglarized and one attempted burglary. In each burglary, entry was made by way of windows smashed by multiple suspects. There were approximately 100 people involved in the Best Buy looting incident.
The other burglaries occurred at a Verizon store, Estate Consignments and Sprint. Additionally, an attempted burglary occurred at Pleasant Hill Coin and Jewelry. Our officers made multiple arrests in two of the four burglaries and took six people into custody as a result. There were no acts of violence committed against any people and no reported injuries to suspects or officers.
By about 11:30 pm, arrests were made and our community was stable and calm. This remained so for the duration of the night, with no additional reports or threats of burglaries or vandalism received.
Additional protests are planned in downtown Walnut Creek again today (June 1). We have deployed additional officers here in town to patrol our streets into the evening and early morning hours. We recognize and enthusiastically support the inalienable right to gather and protest. We believe safeguarding constitutional rights and liberties is one of our highest callings. We remain hopeful that the demonstrations taking place in our region will be peaceful. We will have officers ready protect those exercising their the first amendment rights. Just as import, our officers stand ready to protect all of our residents, visitors and businesses from those who would seek to commit crimes.
Last night (May 31) City Manager and Director of Emergency Services, June Catalano, imposed a curfew that went into effect on from 9:30 p.m. until 5:30 a.m. this morning. Today, Ms. Catalano will update the curfew hours from 7:00 p.m., until 5:30 a.m. The goal of the curfew is to keep our community safe during this challenging event. We are thankful to Ms. Catalano for her leadership and taking this step to help safeguard all who live, work and visit Pleasant Hill.
We are forever grateful for the support of our community and are as committed today as we ever have been in partnering with you and building and maintaining your collective and individual trust. This is our mission and we will continuously strive to accomplish.
Thank you again Pleasant Hill for your support. Be Safe and know that your police department will be here every step of the way as we move forward as a community and a nation.