Here is a look at East Contra Costa Veterans Day events for Saturday, November 11, 2017 in Antioch, Brentwood, Oakley and Pittsburg.
9:30 am City of Antioch Veterans Day Observance Ceremony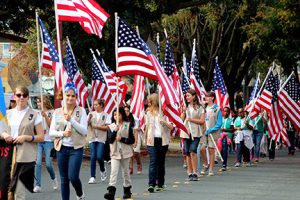 Join the City of Antioch as they host their 2017 Veterans Day Ceremonies and parade. The event includes Special Guest Speakers at the Veteran's Memorial at the foot of "L" Street followed immediately by the parade.
9:30 AM Ceremonies at the Marina
11:00 AM Parade from the Veterans Memorial Down 2nd St'
---
10:30 am: City of Brentwood Veterans Day Observance Ceremony
This year, the ceremony will have guest speakers plus 4 cannons. Sponsored by the Veterans of Foreign Wars , American Legion Post 202, and Marine Corps League Det. 1155.
The event will take place at Veterans Park located at 3841 Balfour Road, Brentwood CA
---
10:45 am: City of Oakley Veterans Day Observance Ceremony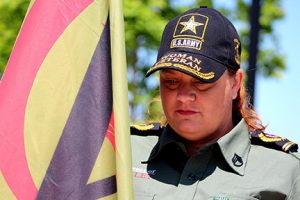 The City of Oakley will hold its 6th Annual Veterans Day Observance Ceremony this Saturday, November 11th, 2017 at the Civic Center Park located at 3231 Main Street.
Join the City at the site of the Veterans Memorial for a pre‐program performance by the Freedom
High School March Band that will begin at 10:45 a.m.
The ceremony will follow, beginning at 11:00 a.m. The program will include the Presentation of Colors, student essays, rifle salute and taps, and more! Our keynote speaker will be Vice Commander of the Veterans of Oakley, April Lyons‐Perry.
---
11:00 am: Pittsburg Veterans Day Ceremony
Veteran's Day Ceremony' 11-11-17 Saturday 11:00AM – 12:00PM at the Pittsburg Senior Center 300 Presidio Way Pittsburg,CA
THE Kiwanis Club of Pittsburg will also be doing their Annual Pancake Breakfast from 8:30 -10:00AM prior to the Veteran's Day Ceremony.
---
12:00 pm: Hannah Nicole Vineyards
Join VFW Post 10789 and it's Auxilary who will be at Hannah Nicole Vineyards and Winery to share what benefits veterans are entitled to. Live music by Jeff Ricketts 1 to 4. No tickets or reservations needed. Bring a picnic and enjoy your day with us.
7:00 pm: Brentwood Musical Salute
Visit the Brentwood Community Center at 35 Oak Street for a Veterans Musical Salute.
---
November 13
Nov. 13: Contra Costa County Set to Assist Veterans With "Operation Documentation
MARTINEZ – Contra Costa County is hosting a free event this month to help veterans and their families access benefits they are entitled to because of their honorable military service to this country.
The "Operation Documentation" veterans assistance event will be held from 8:00 am to Noon on Monday, November 13 at the Contra Costa Clerk-Recorder-Elections Office, 555 Escobar St., Martinez. Former military members and their families can record DD-214 discharge documents free of charge, sign up for a veteran's distinction on their state driver's license and register to vote. Veteran Services staff will be on site to provide veterans with a comprehensive overview of the VA benefits they may be eligible to receive. Refreshments will also be provided.
The Clerk-Recorder Division offers veterans a place to record and store their DD-214 documents free of charge. These documents provide veterans and their spouses access to veteran benefits, medical insurance, compensation, and even discounts at some retail stores.
There is no cost for veterans and their families to record DD-214s or to retrieve a certified copy of the document, once it is recorded. Contra Costa residents who are on active duty can receive a certified copy of the marriage license from their Clerk-Recorder's Division free of charge.
The Clerk-Recorder's Office, located at 555 Escobar St., is open weekdays from 8:00 am to 4:30 pm. For more information, call 925-335-7900.