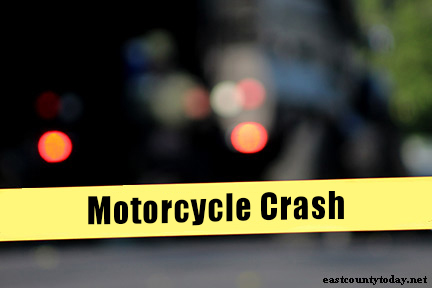 At 5:54 pm Thursday, a motorcyclist was down on Eastbound Highway 4 at Bailey in the number 2 lane and was hit by a vehicle. A SIGALERT was issued which blocked lanes number 1-4.
By 7:37 pm, the SIGALERT was cancelled and all lanes were open.
No other information was available.
Detail Information
7:37 PM
22
[58] ^***CANCEL SIGALERT*** ALL LANES OPEN @ 1937 HRS [Shared]
7:37 PM
21
[57] 1039 DOTCC/CMS'S OFF [Shared]
7:37 PM
20
[56] B19-404N ALL LNES OPEN [Shared]
7:08 PM
19
[50] [FSP] has closed their incident [200206GGFSP00210]
6:58 PM
18
[47] [Rotation Request Comment] 1039 Templers Tow ANT 925- 754-4477 * * * BRZ VW CP [Shared]
6:58 PM
17
[46] LL 1185 [Shared]
6:57 PM
16
[45] B19-405B 1185 FOR BRONZE VW CP [Shared]
6:50 PM
15
[43] ARROWHEAD CPYS/ ADV 1185 WE WILL CB IF 1185 CAN TAKE CD [Shared]
6:46 PM
14
[38] [Notification] [CHP]-ARROWHEAD LL – STILL IN TRFC/ INQ IF CAN USE THE CD [Shared]
6:21 PM
13
[37] 619-404 1097 [Shared]
6:17 PM
12
[36] CAN YOU BREAK FOR THIS B619-404 POSS TC 1179 MC DOWN EB 4 JWO BAILEY #2 LN [Shared]
6:14 PM
11
[34] [Notification] [CHP]-1039 ARROWHEAD TOW FOR MC—-925-757-6539 [Shared]
6:11 PM
10
[32] trying CUPERTINO TOW FOR THE MC [Shared]
6:09 PM
9
[29] B19-404N 1185 FOR MC [Shared]
6:08 PM
8
[27] ^***ISSUE SIGALERT*** EB SR4 JWO BAILEY RD – LANES #1-4 ARE BLOCKED – ONLY THE #5 LANE IS OPEN – UNK ETO – USE ALT ROUTES – REF LOG 2128 [Shared]
6:05 PM
7
[25] B19-404N 97 ALL LNS BLOCKED EXCEPT SLOW [Shared]
6:05 PM
6
[24] 1039 DOTCC [Shared]
6:04 PM
5
[23] [Notification] [CHP]-COCO FIRE/MEDICAL 97 // REQ A BREAK TO DETOUR VEHS TO SB BAILEY OFR [Shared]
5:57 PM
4
[13] INV IN ONG VOLK ADV HE CHANGED LNS AND HIT THE MC [Shared]
5:56 PM
3
[11] PER THIS WITNESS RIDER DROPPED THE MC // NO VEH INV [Shared]
5:54 PM
2
[8] 1039 1141 [Shared]
5:54 PM
1
[2] BIKE AND RIODER / DOWN IN LN #2