Here is a look at this weeks events going on in East Contra Costa County for the weekend of July 18-19 which includes Dog Days of Summer put on by the Oakley Chamber of Commerce as well as the Free Saturday Summer Concerts Return to Downtown Antioch to go along with a variety of other events.
---
July 18: Trilogy at the Vineyards Grand Opening Celebration
Join Trilogy® at The Vineyards on Saturday, July 18th for a huge Grand Opening Celebration for our brand new Model Home Gallery, featuring 5 stunning new Shea3D models!
There will be OVER 80 of Brentwood's finest local businesses, restaurants, and artists offering:
Live Music Entertainment from 3 different artists
Endless Wine and Food Tasting
Prizes, Giveaways and Raffles
and so much more!
Not only will you get to sample delicious food and wine, enjoy huge prize giveaways, dance to great live music, and meet your future Trilogy neighbors, you will even experience an AIR SHOW and enjoy CELEBRITY APPEARANCES! You'll receive a free gift when you first arrive, and a delicious BBQ lunch compliments of Trilogy. Also to top it all off, our very own EXECUTIVE CHEF, Randy Lutz, will present a special tasting menu at the Abby's Gourmet Studio.
Event Activities start at 1:00pm with no entry fee required. On site parking and transportation
For more information, visit www.trilogylife.com
---
July-August: Antioch Free Saturday Summer Concerts Return to Downtown Antioch
Once again Waldie Plaza in downtown Antioch will be the place to be on Saturday nights in July and August (excluding 7/4 due to the holiday) for free concerts by the river. Local bands will provide a variety of music from 6-8 PM in Waldie Plaza, located between G & I Streets (by Antioch City Hall off of 2nd Street).
Bring your lawn chairs or blankets and visit a downtown restaurant before the concert or bring a light meal/snack with you. Wadie Plaza is a designated park and park rules apply (no alcohol, dogs on leash, etc.).
The musical lineup is:
July 18th –

Tuck & Roll (50's,

6

0's & 70's)

July 25th –

Vocal-Ease & The Boogie Men (40's, 50's & 60's)

August 1st –

The PHDs (Contemporary, R&B, Latin, Oldies & Jazz)

August 8th –

Nicky D & the All-Stars (Old School)

August 15th –

The Love Handles (70's, 80's & 90's)

August 22nd –

Project 4 (Punk, Soul, Latin, R&B)

August 29th –

Toree McGee & Rodeo House (Today's Country)
---
July 18: Oakley Dog Days of Summer
The Oakley Chamber of Commerce invites you to join them for Dog Days of Summer, a family event for the entire family on Saturday July 18 between 12:00 pm to 6:00 pm at La Grande Event Center located at 1799 Carpenter Road in Oakley.
The event will feature live bands, beer, wine, and food. There will also be a dog costume contest at 1:00 pm along with pet rescue groups, pet adoptions and multiple vendors. For more information, visit www.oakleychamber.com
---
Brentwood Theater Company Presents Hello Dolly
When: Weekends July 17th through August 2nd: 7:30pm Fridays and Saturdays; 2pm Sundays
Where: Allen E. Jones Performing Arts Center – 850 Second Street Brentwood CA 94513
Brentwood Theater Company is thrilled to complete its 6th season with Hello Dolly, one of the most iconic and longest-running shows in Broadway history. Directed by Steve Kinsella and produced by Jack Gaughan, Hello Dolly is an energetic and charming musical enjoyed by all, with an outstanding local cast of talented performers.
Matchmaker Dolly Levi (Martie Muldoon) is a widow, a matchmaker, and also a professional meddler – but everything changes when she decides that the next match she needs to make is her own. Her latest client seeking assistance is the cantankerous and wealthy Horace Vandergelder (Lance Millar), but Dolly would rather have him for herself. Dolly schemes to have his employees Cornelius Hackl (Chris Finetti) and Barnaby Tucker (Scottie Tsubota) pursue the woman Horace has his eyes on, hatmaker Irene Molloy (Shelly McDowell), and her assistant Minnie Fay (Charlotte Kinsella). Set in New York City in the 1890's, Hello-Dolly! features such memorable songs as "Before the Parade Passes By," "It Only Takes a Moment," "Put on Your Sunday Clothes," and the title number, "Hello, Dolly!"
Tickets: Tickets are $25 for adults (19 – 64), $22 for seniors (65 and older), $18 for teens (13 – 18), $8 for children (6 – 12). Select your seats when you purchase in advance at www.thebrentwoodtheater.org
For More Information: Call 925-513-3863 or 925-437-6360, or visit www.thebrentwoodtheater.org
---
July 18: Oakley to offer free Mulch
Back by popular demand! Wood chips will once again be available for pick-up tomorrow, July 18th from 8:00 a.m. – 11:00 a.m. at the City Yard at the corner of Neroly Road and Main Street (entrance on Neroly). Residents need to bring their own tools/shovels and bags/containers to load and carry the mulch, and a tarp to cover if necessary.
The wood chips are being offered for free through a partnership between the City of Oakley, Diablo Water District and West Coast Arborists, Inc. (WCA).
---
July 27: Brentwood Farmers Market
The Brentwood Farmers' Market on is open on Saturday from 8am to 12pm, Oak St. and First St.  New this year – they have expanded around the corner onto Oak St.
The season will run from March 7, 2015 to November 21, 2015.
---
July 18: Knight of the Hotrods
1964 and earlier, American made, traditional styled hot rod and custom car show! Our 8th year of putting on this show in downtown Antioch! Free to all '64 and earlier hot rods and customs. Free to the public starting at 4-pm at the Riverview Lodge in Antioch.

---
International Film Showcase Presents The Lunchbox (India)
Sunday July 19, 2015   2:00 pm
A mistaken delivery in Mumbai's famously efficient lunchbox delivery system connects a young housewife to an older man in the dusk of his life as they build a fantasy world together through notes in the lunchbox.
---
July 19: Delta Tactical Training Group Handgun Safety Training
Class Cost: $120.00 + $10.00 range fee
Class Time: 8 hours, 9 AM to 1 PM/Range Time: 2 PM to 4 PM
Class Location: 2504 Verne Roberts Circle, Suite #103, Antioch, CA 94509
Materials Needed: 50 rounds of ammunition and eye/ear protection
Contact: (925) 775-4777
If you have little to no experience with handguns, this is the class for you. You will learn about the basic safety and responsibilities that come with owning and operating a handgun. This class teaches general safety rules, range rules, basic gun laws and transportation and storage of a firearm.
Upcoming Training Dates
July 19th – Beginner (Women's Class)
July 26 – Intermediate
---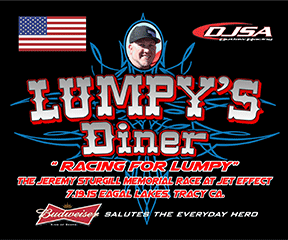 July 19: Race for Lumpy
You are invited to join the Diablo Jet Ski Action Racing this weekend at the Eagal Lakes Resort – Tracy where they will host their "Jet Effect" event in honor of Jeremy "Lumpy" Sturgill.
The two day event will host a tribute lap on Sunday at 11:00 am (see schedule below).
According to Jim Lambert, the Jet Effect is our signature race of the series and it received its name from the "effect" the racers have had on thousands of spectators, kids, and on the jet ski racing world itself, but now this race has fondly taken on the name "Lumpy Effect" – due to the positive effect he had on so many people.
Lambert explained that prior to the day's racing taking place, their 6 safety ski team riders will be leading an on the water tribute lap and procession joined by all our DJSA racers while Amazing Grace is performed by an amazing guest singer.
---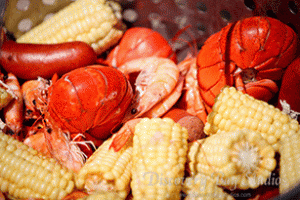 July 25: Hannah Nicole Vineyards Lobster Fest
The Hannah Nicole Vineyards Lobster Fest, is back by popular demand.  Tickets available for purchase soon and more details to come.
The fest will begin at 5:30 with a reception and dinner at 6:30 pm at the vineyard located at 6700 Balfour Road. Tickets are required, for more information, visit
http://wwww.hnvwines.com
or call (925) 513-9464. To buy tickets 
click here
.
Note – a very limited supply of tickets remain for this event so be sure to order your tickets as soon as possible.
---
August 5: Small Business Expo

The public is invited to a free Contra Costa Small Business Seminar and Resource Expo that Assemblyman Jim Frazier is co-hosting with the Office of California State Board of Equalization Member, Fiona Ma, and the City of Pittsburg among others. The event will be held between 9:00 am to 2:30 pm (check in at 8:30) at the Elks Lodge located at 200 marina Blvd in Pittsburg.
The Event will have representatives of the California State Board of Equalization, the Small Business Administration, Internal Revenue Service, Franchise Tax Board, Economic Development Department and Small Business Development Center. Come learn about loan programs and services, sales and use tax basics, forms of ownership, employee and independent contractor guidelines, best business practices and other business resources.
Click here for more information
---
August 8: Hannah Nicole Vineyards & Winery presents Steely Dan/Chicago Tribute – Aja Vu
Please join us for the kickoff of our summer concert series!  Enjoy an evening under the stars on the lawn with our returning headliners, the Aja Vu, a tribute to Steely Dan and Chicago.
We will have  great summer fare on site for purchase, and we will have picnic "baskets" available for advance VIP tickets.  For more information, visit www.hnvwines.com
Other upcoming concerts include:
Please call with any questions, 925-513-9463 or email at [email protected]
---
August 22: Brentwood Bark in the Park
The Brentwood Advisory Neighborhood Committee, BANC, will be sponsoring our Bark in the Park event for the third year on Aug 22, 2015 in Brentwood City Park on the corner of Oak St. and 2nd Street. Registration begins at 9am and the parade begins at 10am. Costumes are permitted but not required. Registration is free but dogs must be up to date on their shots and on a leash.  For more information please contact us at [email protected].
---
August 29: Liberty Lions Band Boosters Present 2nd Annual Casino Night
You are invited to participate in a benefit fundraiser to support the Liberty High School Band between 7:00 pm to 10:00 pm at the Brentwood Community Center. Tickets are limited and cost $50 per person, $75 per couple, $20 meals only. No one under 21 is allowed. Order your tickets by calling Lynn at (925) 858-7088 or email [email protected]
---
September 12-13: 31st Annual Pittsburg Seafood & Music Festival
Nothing says late summer like Pittsburg's own Seafood & Music Festival, the two-day, outdoor extravaganza that draws thousands of visitors to Pittsburg every year. The Pittsburg Seafood & Music Festival, now in its 31st year, returns to the beautiful Pittsburg Marina Saturday, September 12th and Sunday, September 13th 2015.
The Pittsburg Seafood & Music Festival has long been one of the keystone events in Contra Costa County. This gastronomic extravaganza features lots of tasty treats including gumbo, craw-fish, BBQ oysters, steamers, muscles, chowder, fish & chips, lobster rolls, alligator on a stick, corn on the cob, an array of all types of foods for every taste!
The Pittsburg Seafood and Music Festival provides a safe and enjoyable environment for the whole family with a wide variety of arts and crafts on display, amusement rides for the kids, rock wall climbing, three live entertainment stages,  jet ski races, bath tub races, kite boarding demos,  beer pavilion featuring NFL football games, a wine pavilion and so much more!
http://www.pittsburgseafoodandmusicfestival.com/
---
Sept. 19: Heart of Oakley Festival
Vendors wanted for the Heart of Oakley festival! The festival will take place Saturday, September 19th from 11:00 a.m. to 5:00 p.m. in downtown Oakley. Vendors have until August 14th to sign-up. To download the vendor application visit our website.
The event will feature live entertainment, gourmet food trucks, wine tasting, microbrews, cultural exhibits, and an art show. There will be activities for children, including bounce houses and make-n-take crafts. For additional information check the event website at www.heartofoakleyfestival.com.
---
September 19: Brentwood Craft Beer Festival
The Downtown Brentwood Craft Beer Festival will be held from 1pm to 5pm on September 19, 2015 at the Brentwood Community Center. Tickets will go fast as last year sold out pretty quick. For more information, visit their Facebook Page.

---
To add your event, email [email protected]