Thanksgiving is a time for family, friends and football. For others, its about finding the perfect wine pairing to go with a feast.
According to John Viano, Chairman of the Contra Costa Winegrowers Association, he suggests beginning with a nice Rose, or those who like white wine to go with a Viognier, while the red lovers may like a lighter tannin, bright fruit forward to meld with the meal, maybe a Red Blend. And of course, you want to be able cut through the pumpkin or pecan pie, a nice Port will do to close out a meal.
In reaching out to the Winegrowers Association, we sought out their recommendations of what you may want to try this Thanksgiving to break away from your traditional wine buys and maybe try something new from right here in your own backyard.
According to Viano, Thanksgiving is a time to reflect on family and friends.  With all the time it takes to prepare the meal, he says there is no better time to expand palates and try something new in terms of wine.  what better time to expand our palates and try something new.
Viano adds that wine doesn't have to be expensive to be good.
"There is a long-standing myth that it needs to be expensive to be good!  If you trust your palate, rather than the hype, there are some really great values out there without the serious price tags.  We try to not compare regions, but appreciate each for their individuality," says Viano.
In fact, Contra Costa has some of the most underrated wines around, given the surrounding areas of Napa, Sonoma, Lodi and the Livermore Valley.
"Contra Costa has been dormant for a long time…at one time home to 4,000 acres of vineyard and more than 50 wineries, in fact the world's largest in 1919.  There are many well respected labels that actually contain Contra Costa fruit that you don't even know about," explained Viano. "We have only just begun a resurgence of vineyards and wineries, a Renaissance so to speak.  Not to mention garnering many accolades at some of the largest competitions along the way."
Here are some recommended wines for Thanksgiving per the Contra Costa Winegrowers Association:
---
Tamayo Family Vineyards – 2017 Ocean's Rose  $25

The Tamayo family Vineyards is located in Brentwood, The family Philosophy is Simple….grow and craft a classic wine that accurately reflects its pure and honest heritage and birthplace.  For over a decade they have endeavored to fulfill a dream and satisfy their passion for wines of excellence born of the soil and nurtured with skilled hands. Along the way they have always remembered a favorite quote, "Find a job you love and you will never have to work a day in your life." And so it is with this labor of love for making great wines.
This Dry Rosé Wine has aromatics of fresh peach and pear with a hint of red berries.  It is in honor of our granddaughter Ocean.  Pair this refreshing wine with a wide range of foods.  Think of it as "a sunny afternoon in a bottle", perhaps by the ocean.  It is a blend of  75% Syrah, 17% Mourvédre, 8% Grenache.
For more info:  www.tamayofamilyvineyards.com
---
Bloomfield Vineyards – 2015 Viognier $32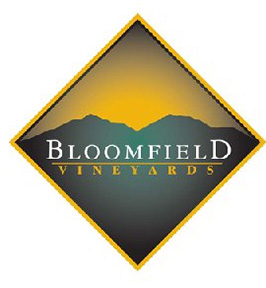 Bloomfield Vineyards is located in Brentwood and the family has been farming in Contra Costa County since the 1940's and is beginning their 4th generation of family farming.  In 2004, Bloomfield began producing award winning wines.
The 2015 Viognier is a stunning wine that represents varietal to a tee.  Bright stone fruits, with hints of honeysuckle and orange blossoms.
Lovely perfume fills the glass.  100% Viognier.
For more information:  www.bloomfieldvineyards.com
---
Hannah Nicole Vineyards – 2015 Mt Diablo Red $38

Hannah Nicole Vineyards is located in Brentwood.  Their winemaking approach is geared towards capturing the essence of the fruit and the land it was grown on with all its beauties and difficulties. From the moment the fruit is harvested to moment the cork is put in the bottle they try to be hands off and let the wine have its way, only intervening if really necessary.
The Mt. Diablo Red is a blend with 60% Grenache and 40% Mouvedre.
This wine is handcrafted using exclusively estate grown grapes from their vineyard at the base of Mt. Diablo in Contra Costa County.  The warm summer days and the cool nights produce grapes of elegant balance and give our full-bodied wines complexity while preserving freshness.
For more information: www.hnvwines.com
---
Peterson Vineyards – 2015 Diablo Sunset $24
Petersen Vineyards is located in Knightsen.  Established in 2012, it is one of the youngest to join the Contra Costa scene.   With the desire to learn the trade from A-Z, they started with learning how to grow and manage their own grape vines. With the first harvest in 2013.
With all the flavors of Contra Costa and every taste of the Sun, the Diablo Sunset roots deep with California character, fruity, bold and enjoyable for all occasions.
A blend of Petite Sirah and Zinfandel, a perfect combination, a match to be made, a story to be told, a time not to forget.
For more information:  www.petersenvineyards.com
---
Viano Vineyards – 2014 Vintage Zinfandel Port  $22
Viano Viineyards is located in Martinez.  Now in their 4th and 5th generations, the century-old vineyard is nestled on hillsides surrounding a fertile little valley where cooling breezes from the Carquinez Straits provide the necessary balance of heat and coolness. Within this valley is a proven combination of ideal soil and climatic conditions favorable for growing premium wine grapes.
The Vintage Zinfandel Port is not your traditional style Port. It is intriguing and full flavored. It is ripe, soft, and loaded with berry flavors, with a light peppery finish.
For more information:  www.vianovineyards.com
---
For more options, here is how local wines scored earlier this year at the San Francisco Chronicle Wine competition 2018:
Bloomfield Vineyards:
2016 Devils Daughter White – Silver
2016 Pinot Grigio – Bronze
2016 Chardonnay – Silver
Campos Family Vineyards:
2016 Contra Costa Rose' – Bronze
2015 Contra Costa Gigi's Blend – Silver
2015 Cabernet Franc – Silver
2015 Petite Sirah – Bronze
2015 Barbera – Silver
2015 Zinfandel – Silver
Cline Cellars:
2015 Ancient Vines Carignane – Silver
2016 Ancient Vine Mourvedre – Silver
2015 Live Oak Zinfandel – Silver
2015 Big Break Zinfandel – Silver
2016 Ancient Vines Mourvedre Rose' – Bronze
Viano Vineyards:
2013 Petite Sirah – Silver
2014 Vintage Zinfandel Port – Double Gold
---
For more information about our local vineyards go to www.cccwines.com.