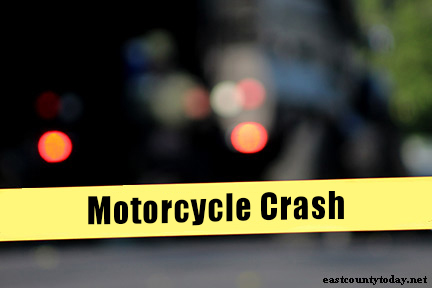 At 2:20 pm Tuesday, Contra Costa County firefighters were dispatched to a report of a motorcyclist down in the middle lanes of westbound Highway 4 near Somersville Road in the City of Antioch.
It was reported that possibly a dump truck was involved and the crash was between Somersville Road in Antioch and Railroad Ave in the City of Pittsburg.
By 2:29 pm, Truck 83 reported that a motorcyclist was down in the roadway with CPR in progress. CHP was requested fro a traffic stop.
By 2:31 pm, CONFIRE stated the motorcyclist was deceased and cancelled the medic units.
Update per CHP:
Today at about 2:18pm, Contra Costa CHP was advised of a two vehicle collision on HWY-4 westbound, just west of Somersville Road.
Upon emergency personnel and CHP arrival, it was determined that a BMW and a Harley collided, subsequently ejecting the male rider (61 yrs old from Antioch) onto the roadway. Life saving procedures were attempted by emergency personnel on scene but ultimately unsuccessful and tragically the rider was pronounced deceased at the scene. The Contra Costa County Sheriff's Coroners Office will be handling the release of his identity.
The cause of this collision is unclear as it is still under active investigation (with evidence to be examined, vehicles to be examined, and witnesses to be interviewed). The solo male driver of the BMW was not injured and remained on scene for the investigation.
It is unknown at this time if alcohol or drugs were a contributing factor in this collision as it is still under investigation. If anyone witnessed this collision or the events leading up to it, please contact Contra Costa CHP in Martinez at (925) 646-4980, as additional information may be helpful to this investigation. Thank you.
CHP Log
Detail Information
4:09 PM
25
[81] THEY ARE BACK ON TOP EVID TOW WAS NOT NEEDED
4:08 PM
24
[79] [Notification] [CHP]-OLIVERS TOW LL — SAYING UTL ON EVIDENCE TOW – PLS ADV [Shared]
4:07 PM
23
[78] ^***CANCEL SIGALERT*** ALL LANES OPEN
4:05 PM
22
[77] 1039 DOTCC
4:03 PM
21
[76] 19-S3 ALL LNS OPEN
3:57 PM
20
[74] 19-S3 1,2,3 LNS NOW OPEN
3:22 PM
19
[67] 1039 DOTCC
3:22 PM
18
[66] 19-S3 OPENING UP 1/2 LN
3:05 PM
17
[55] B19-405B #1 LN OPEN GETTING MEASUREMENTS NOW AND WILL BE ABLE TO OPEN MORE WHEN CLR
2:55 PM
16
[52] [Rotation Request Comment] 1039 OLIVERS TOW – 510-758-3790 FOR EVID
2:54 PM
15
[51] 1039 PENA'S TO 1022
2:53 PM
14
[50] 1022 1185R AND ROLL EVID TOW
2:49 PM
13
[46] 1039 CORONER REQ UNIT GIVE THEM A 1021 TO GET FURTHER INFO
2:47 PM
12
[45] [Notification] [CHP]-PER ANOTHER ON SOMERSVILLE ONR // VEH DOING UTURNS [Shared]
2:47 PM
11
[44] 1039 D10 TMC FOR CMS ACTIVATED
2:43 PM
10
[43] ^***ISSUE SIGALERT*** W/B SR-4 BETWEEN LOVERIDGE RD AND SOMERSVILLE RD. ALL LANES CLOSED DUE TO COLLISION. UNK ETO, EXPECT DELAYS.
2:42 PM
9
[42] 1039 DOTCC
2:38 PM
8
[38] ALL LNS SHUT DWN
2:38 PM
7
[36] 19-404N REQ IF THERE IS A UNIT 10-8 CERTIFIED VEH INSPECTION
2:25 PM
6
[28] [Rotation Request Comment] 1039 PENA'S – 925-457-5465
2:22 PM
5
[18] 19-404N REQ 1185 BE STARTED
2:19 PM
4
[11] 1125 IN LNS
2:19 PM
3
[9] 1039 1141
2:19 PM
2
[4] THAT VEH ALSO STOPPED – SIL SD
2:18 PM
1
[2] BLOCKING MIDDLE LANES