As publisher of EastCountyToday (ECT) for the past six years, I've had the opportunity to meet thousands of people in Contra Costa County where I often get asked what it is like to run the site and what it takes.
I figured since it was Labor Day, I would give a little insight as I believe everyone should launch their own website whether it be hyper-local news or a niche site providing value to their readers. At the same time,  I would also challenge those who think they can run this site better to create their own website and try it. At the very least, give some thought into some of the things I've experienced over the years.
For starters, to understand what it's like to run ECT, people need to understand what exactly it is and is not. Readers often wonder if it is a news organization or a blog. I truly mean this when I say who cares!!!
I define it as a hyper-local news website that provides community information of all sorts. Some days it's completely news, others it is opinion and others it's full of press releases.
Some might consider that organized chaos and confusion, but quiet honestly it keeps things fresh and it's worked so far. Much like the news, no one can predict what or when something will happen in any given day so flexibility is a must.
What it takes to run ECT, aside from the standard answer of long hours (80+-hour weeks), family sacrifices and odd hours? The biggest thing is a thick skin, the ability to listen, and willingness to learn while being able to admit mistakes—as much as I don't like to admit it, I can be wrong. The site has also been updated every day for the past six-years with nearly 12,000 posts (nearly 5.5 posts per day).
And let me mention a second time, needed is a thick skin. Why? No matter what is published, someone will not like it because it likely involves them or someone they know —that, or the comments on social media may go a little wild. With 64,000 + opinions flying around, it's a bit difficult to monitor.
But woe is me right?
My life for the last six-years has basically been "on-call". What started out as covering local fire districts, quickly expanded to police coverage and local politics; which means waiting for the next car crash, crime scene, or big city council agenda so I could update the public.
Top that off, over the years I've seen countless dead bodies, life-altering car crashes, shootings, fires, and too many other types of things I wish I'd never seen, but will never forget. Much like first responders, people in the media see people on their worst days of their life.
It truly sucks and is very emotional at times, but this is why I show such much respect for police, fire, EMT's and military. They are all incredible people who do their jobs to the best of their ability with compassion, heart, and at a high-level that many will never understand.
I would also like to give a shout out to others in the media industry that see many horrible things they can never un-see, it takes a special person to do this job each day because the focus is around negativity but every now and then you get to do something good and it makes it all worth it.
That said, the job has its challenges.
In the beginning, the focus was establishing credibility. No one wanted to talk to "some guy who just launched a website". I had no credibility, and no one knew who the heck I was. I believe that many saw me as a loud-mouth dude who challenged other media publicly to become better and start telling more stories that were accurate and free of spin.
In hindsight, that was a terrible idea because it burned some bridges early on and let that be a lesson to everyone, don't burn bridges you may have to cross in the future. Instead, build bridges, anyway you can.
As in anything, one has to prove themselves before people buy in. So many people encouraged me to stop in the beginning or accused me of chasing ambulances. But slowly, the numbers grew because it was about public safety and informing the community of what was going on around them.
To this day, I do not believe people realized just how many fires or car accidents there are in East County until they were being posted online. Nor an idea of just how much crime there really was or still is.
An informed community of a burglary in progress or of a guy jumping fences evading police or even a vehicle pursuit is news—whether or not police agree, that is for a community to decide. If I were in that neighborhood, I would want to know so I can make sure my children were indoors and everything was locked up.
Fast forward to the fall of 2015 when Antioch/Brentwood Police scanners went dark; that was a fundamental time where I had built an audience on breaking news. Everything changed not only for ECT, but for the community who no longer had access to police activities.
This is where relationship building and not burning bridges comes into play—something I failed at in my early days when I was highly critical of elected officials. I was able to use my contacts to provide news, but at a lesser pace. However, keeping an audience with scanners going dark was a scary challenge and required more of my time.
If I had burned bridges with the Antioch Police Department for turning off scanners and doing away with police briefs and quarterly reports (sad, but they did), the site would probably have died two years ago. It created a major challenge because the audience wanted to know what was going on–I was even accused of not working hard enough. I still think it's a terrible decision with the community given a poor excuse for going dark, but the information is still there if someone wants it, one simply just has to go put in many requests to PD and hope for a timely response rather than a week later in the police calls and arrest report—there are also other ways to get the breaking news such as old fashion tips.
That said, in full disclosure, the scanner going off actually helped my numbers go up and I was no longer tied to a scanner and became more productive covering other things – it also meant I wasn't competing with other major media who also do not have access and would still be first to the scene in most cases.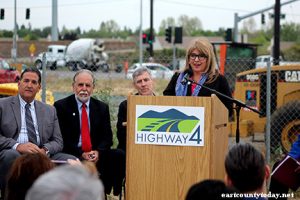 Another thing that I have found interesting over the years was the decision to publish press releases "as is" from local and state leaders. For those that do not understand a press release, it's basically an official statement issued to newspapers giving information on a particular matter.
I get it, press releases written by elected leaders are sometimes misleading, full of spin, and basically opposite of what a "state law" would be, but the point in publishing a press release is for the reader to decide whether they agree or not… not ECT to make that point. Depending on a point of view, people may actually agree with an elected leaders' point of view.
I made the decision early on not to rewrite a press release and add my byline; I'd rather people read them how they were written by the government staff and then decide if one agrees or disagrees.
People often wonder why and they often take a press release as an ECT opinion. I'd rather post them when and as they are sent, without input and let the public decide.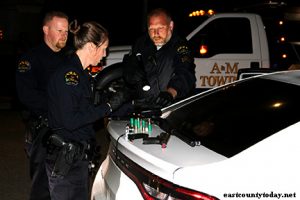 One thing I would like to point out; running a website from home and on the go is extremely lonely with a lot of middle of the night activity when everyone else is asleep. You are also tugged on daily to write certain stories a certain way and forced to determine if its news or simply gossip. Over time, one can tell the difference.
Some days you make friends, others you make enemies based on stories that are published—especially with city staff or city council members.  It is not that I am out to "get" anyone or seek to embarrass them, but the public deserves the right to information and know what is going on.
As in any profession, my best advice is to build trust and find a core circle of people to have utter openness with that is 100% off the record—basically create a soundboard of people you trust for the simple reason of it's healthy to vent.
Having said all of this, there has been no regrets in launching ECT and I encourage everyone to launch their own website, whether it's a hyper-local news site or even a niche website providing any type of information—food and wine, drones, beauty supply, clothing tips, toys, trends, kids stuff.
How to start:
Pick Community to Cover: This could be geography or even a niche, such as food or entertainment. If you love High School sports, create a High School sports site.
Purchase a Domain Name: Costs vary from $5 to $20 for a basic name that is available.
Website Template: These can cost anywhere from $15-$100 depending on the one you want. You don't have to spend thousands of dollars with a developer if you are willing to learn a little bit of HTML or Google how to do something.
Web Hosting: In six years, I've used three hosting companies. Verve Hosting, BlueHost and currently using A2Hosting. A2 Hosting by far has been the best experience for me because of the simultaneous connections and can handle traffic.
Social Media: Finally, be sure to set up social media pages that reflect your business or website. As someone who build my audience on the back of social media, it worked at the time, but now building an audience on Facebook is harder than ever. Social Media is not the savor, the whole point is to drive people to your website, not keep them on social media platforms. For those with Facebook Groups, consider investing time to building a website instead.
Equipment:
If you are launching a website of your own, clearly you need a solid computer, but after that, the equipment becomes subjective, especially if you are going with videos and sound. But the one thing you will want to invest in is a decent DSLR camera and good microphone.
Personally, I love the Canon Rebel Series. They are cheap, easy to use and if I break them I am not going to cry as I would with a $2,000 camera. The following products are ones that I have used and would recommend because they have worked for me.
Again, its not that I am trying to sell you something, but want to save you time in money in looking for your own equipment.
The Canon Rebel T6I is a very good entry level camera that will not break the bank. I am currently using out in the field while shooting incidents that will allow you to learn as you go. Easy controls, shoots quickly and again, a good value for the dollars spent. Most importantly, the WiFI is a fantastic feature and the battery life is solid.
The Canon Rebel T7I is the newer model that I do not use out in the field yet still using mostly for video as a backup. This is a little higher end from the T6I but again, a good value for the money spent.
If you want to focus on video, a solid entry level camera is the Sony Alpha A6300. It is a bit more in price, but its worth it when it comes to video. Where Sony will get you is if you want better a better lens. But again, this camera gets the job done without spending thousands of dollars.
Finally, more important than visual is audio. A few items you may want to look into are microphones.  Again, these are products that you should only need to buy one time every few years but they make all the difference in the world in finished products.
When it comes to audio, just make the investment and go with Rode as it will save you headaches later if you are using lower quality products.
Having a high-quality camera and good sound is the key to becoming visually appealing. It also will help you grow social media quicker while building credibility.
No matter what you do whether it is news or a niche, do right by your readers. Remember, the truth is always undefeated.

Mike Burkholder
Publisher of ECT
[email protected]