The Brentwood Police Department on Nov. 10 at 8:55 pm, responded to a report of a solo vehicle crash on Garin Parkway near Redhaven Street in the City of Brentwood.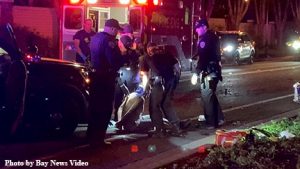 According to police, the officer contacted the driver of the solo vehicle collision, the driver fled on foot but was immediately apprehended. The driver continued to resist arrest before being handcuffed.
During the struggle, the officer sustained minor injuries and is expected to be okay.
The driver, identified as Fernando Esquivel, 52 y/o Brentwood resident was booked at county jail charged with suspicion of DUI and resisting arrest.