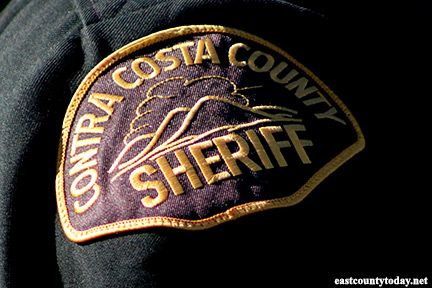 On Tuesday, the Contra Costa County Board of Supervisors approved an appropriation adjustment in a 4-0 vote that will allow the Town of Discovery Bay to place automatic license plate readers within town limits.
The move allows for an Appropriations and Revenue Adjustment authorizing new revenue in the Sheriff's Office in the amount of $331,000 from the P-6 Centralized Administrative Base for the purchase and installation of ALPR (Automated License Plate Reader) cameras in the Discovery Bay area.
Supervisor Candace Andersen spoke highly of the cameras which started in her district in the City of Lafayette highlighting how now Oakley Police Chief Eric Christensen figured out how to roll out these cameras successfully.
"What they are is the ALPR automatic license plate readers. They just simply read the license plates as people drive by. In, in theory is a license plate is associated with a known felon who has a warrant out for his address. If it's a car, a licensed plated that's associated with a crime, they get dinged and they immediately then are able to track where that car is going into the city. And it was instrumental when we solve the very serious arson case several years ago where vehicles were being lit on fire in large part it was because of those ALPR cameras.," explained Andersen. "In Orinda they have also been using them and most recently in unincorporated Contra Costa County and Alamo in partnership and town of Danville has them at all of their freeway on ramp."
Andersen called this a valuable tool in solving burglaries and other crimes.
It is anticipated that the ALPR cameras will be placed along Highway 4 and other country roads with the hope of providing 100% coverage of the entrances and egresses of Discovery Bay.
The ALPR camera capabilities are not only for the detection of stolen vehicles but also as an investigative tool for persons and property crimes, missing persons, runaways and other crimes or circumstances where vehicles are used by suspects or persons of interest
According to the agenda, Vigilant Solutions ALPR camera systems provide both the preventative and investigative value needed in the Alamo area. The cameras are the same type as utilized in the vehicular mobile application already employed in the Sheriff's Patrol environment.