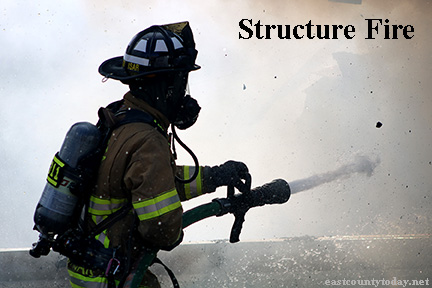 At 1:42 pm, Contra Costa County Fire Protection District firefighters were dispatched to a report of a commercial structure fire in the 2900 block of Mary Ann Lane with at least one burn victim.
According to CONFIRE on scene, the fire was at a 6-unit complex and the fire appeared knockdown by 1:48 pm, however, while checking for extensions it was upgraded to a 2-alarm response after they located the fire extended into the attic.
Firefighters also reported at least three burn victims.
By 1:57 pm, BC8 was reporting they performing for a second story rescue while a medical helicopter was requested for a major burn victim.
By 2:20 pm, the fire was deemed knocked down by BC8