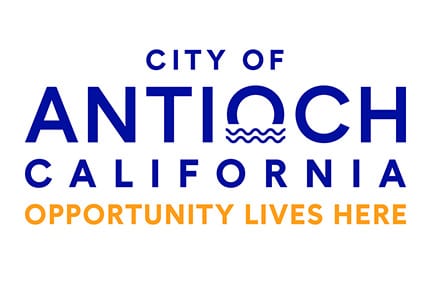 Antioch, Calif. – Late last week, the City of Antioch was notified by the State of California that they have been selected to receive a $2.9 million grant. The grant will go towards the rehabilitation and renovation of Contra Loma Estates Park, a park located in the City of Antioch's highest and most densely populated neighborhood.
According to the grant, the project includes improvements for new outdoor gym/exercise equipment, shaded picnic/BBQ area, shaded structure, dog park, walking/jogging exercise pathway, climbing feature, lighting and fencing for existing basketball court, restroom, and lighting throughout the park.
"This is an exciting opportunity for our city that was made possible by the hard work and dedication of our Parks and Recreation Department," said Nancy Kaiser, Director, City of Antioch Parks and Recreation Department. "We are always working to develop key partnerships that will work with us to enhance the parks and recreation experience for our residents. On behalf of the city of Antioch, I'd like to thank the State of California for their investment in our community."
The grant dollars were made possible through the Statewide Park Development and Community Revitalization Grant Program. This round, state officials received 478 applications seeking to access $254.9 million that were made available this funding cycle.
About the City of Antioch:
Antioch is located on the banks of the San Joaquin River in Northern California. Just off of Highway 4, in Contra Costa County.
With a population of over 100,000 people, Antioch has become the heart of Eastern Contra Costa County, offering a variety of employment, shopping and vast recreational activities.
The pace of development in Antioch has spurred activity for financial and insurance institutions, contractors, and other types of service-oriented businesses. Increased development has created increased employment in schools, hospitals, and other local service sectors. Antioch poised to capitalize on its location, skilled workforce, and fiscal strength.
For more information: www.antiochca.gov
About the Statewide Park Development and Community Revitalization Program: The Statewide Park Program is a competitive grant program created under the Safe Drinking Water, Water Quality and Supply, Flood Control, River and Coastal Protection Bond Act of 2006 (Proposition 84), and Assembly Bill 31 (De Leon) Chapter 623, Statutes of 2008. The program is administered by the California State Parks, Office of Grants and Local Services, utilizing the Department's extensive experience and 40-year history of administering and managing grant programs. The development of program guidelines includes a public involvement process whereby the Department solicited written comments and held public hearings at convenient locations throughout the state as part of the process for developing the procedural guide. Technical assistance workshops were held throughout the state. In total, the Department held thirty statewide public meetings. Projects will be selected using a highly respected competitive review process. Selected projects will be administered using a grant administration system that ensures frequent reporting and communication with grant recipients, routine monitoring and auditing of project progress, and timely project completion. Information and updates including program guidelines are posted on the California State Parks website: https://spp.parksforcalifornia.org/
For more information:  www.bondaccountability.resources.ca.gov