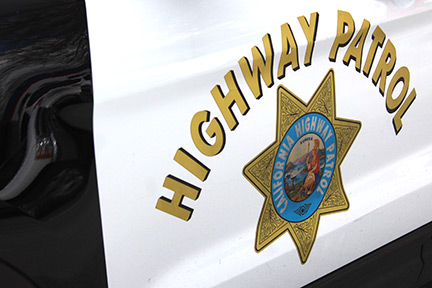 The California Highway Patrol is investigating a fatal motorcycle crash that has shut down northbound I-680 at Ygnacio Valley Road in Walnut Creek.
According to CHP, the fatal collision Monday night occurred in the area of northbound 680 at Ygnacio Valley Road. Northbound 680 at Ignacio Valley road is completely shut down and all northbound traffic is being redirected into Walnut Creek. There will be a hard closure at this location and the time of opening is unknown.
They are suggesting using alternate routes.
The crash occurred at approximately 9:49 PM, Contra Costa CHP was advised of a solo motorcycle collision that occurred on SR-24 eastbound to northbound 680. Upon CHP arrival, a body was located in the northbound 680 lanes and declared deceased. Initial reports indicate that the motorcyclist came from SR-24 eastbound connector to northbound 680 and collided with the right concrete divider of the connector, subsequently ejecting the rider off the over-crossing and onto the northbound lanes of 680.
The rider has not been identified and the investigation is ongoing said CHP.
Detail Information
11:28 PM
28
[82] ^**UPDATE SIGALERT** ETO IS 30 MIN
11:25 PM
27
[80] 19-S7 INQ WITH UNITS IF AT CALTRANS AT BEGINNING OF CLOSURE
10:39 PM
26
[75] B19-180N MC MOVED HERE AND TOW COPIES
10:33 PM
25
[72] [Rotation Request Comment] 1039 B and D TOW SD 219 -= 925-284-7575
10:32 PM
24
[71] REQ 1185R FOR MC / EB 24 TO NB 680
10:25 PM
23
[69] 1039 COCO SO
10:20 PM
22
[66] 1039 CORONER — ADV OFCR NEEDS TO CONTACT –
10:09 PM
21
[62] WILL ADVS ETA WHEN AVAIL
10:09 PM
20
[60] C19-404C CONTACT CALTRANS HELP W/ HARD CLOSURE — RDWY CLOSURE 680N AT 24 SPLIT — REQ ETA
10:08 PM
19
[58] 1039 DOTCC
10:08 PM
18
[57] C19-404C CONTACT CALTRANS HELP WITH CLOSURE — RDWY CLOSURE 680N AT 24 SPLIT
10:08 PM
17
[56] ^***ISSUE SIGALERT*** NB I680 AT OLYMPIC CLOSED DO TO TRAFFIC COLLISION UNK ETO REF LOG 3625
10:03 PM
16
[55] 1039 dotcc
10:03 PM
15
[54] 1039 WLCK PD — ADV THEY HAVE TWO UNITS 97— WILL ADV LINE 46
10:02 PM
14
[50] [Appended, 22:03:38] [4] ALL VEH ON RHS
10:02 PM
13
[48] [Appended, 22:03:38] [2] 3 UNK COL SD VS UNK COL SUV
10:01 PM
12
[47] [Appended, 22:03:38] [1] 4 VEH INV
10:01 PM
11
[44] [Appended, 22:01:36] [2] RP TO CORDELIA SCALES ADV TCD W/THE DEBRIS
10:01 PM
10
[42] TASK SENT TMC FOR LANE CLOSURE —
9:59 PM
9
[37] 241C BRINGING BREAK FRM S MAIN
9:59 PM
8
[35] 682B RDWY SHUT DOWN —
9:58 PM
7
[34] 682B ___ VEHS STOPPED JNO OLYMPIC BRINGING BREAK IN
9:55 PM
6
[43] [Appended, 22:01:36] [1] #2 UNK METAL OBJECT
9:54 PM
5
[27] 1039 WALNUT CREEK PD – NEG REPORTS OF ANY TC'S ON THE OVPS – WILL BE ENRT TO CHK
9:52 PM
4
[19] [Appended, 21:53:29] [1] DEBRIS
9:51 PM
3
[11] 1039 1141
9:50 PM
2
[7] IN MIDDLE LN / NEG VEH IN AREA
9:49 PM
1
[2] [Appended, 21:50:31] [1] MC VS CD