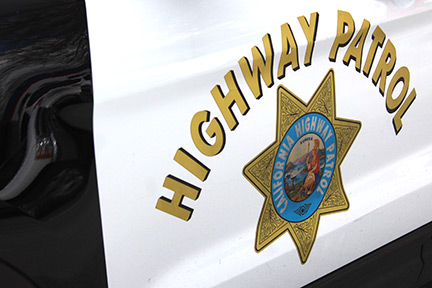 Firefighters in Napa County are battling a 200-acre vegetation fire which broke out about 9:30 pm Sunday off of Altas Peak Rd, south of Lake Berryessa. Overnight, it grew to 20,000 acres.
The fire is 0% contained according to CALFIRE who also added there have been injuries and structures lost.
Contra Costa County Fire Protection District has sent at least one unit to the incident as part of the strike team.
The smell of smoke is permeating in the San Francisco Bay Area due to three fires in Napa, Sonoma and Lake Counties:
Per CHP, here is a list of the hard road closures:
Atlas Peak Rd at SR-121
Wooden Valley Rd at SR-121
Hardman Ave at Silverado Trail
Old Soscol Rd at Trancas St.
SR-128 at Chalk Hill
For more information on closures and shelters, click here.
---
UPDATE: Monday, October 9, 2017  4:45 AM
Santa Rosa City Manager, acting as Director of Emergency Services has declared the fires in Santa Rosa as a local emergency.
SEVERAL SANTA ROSA NEIGHBORHOODS UNDER MANDATORY EVACUATION
NEW EVACATION SHELTERS OPENED
Evacuation orders have issued for residents of the following Santa Rosa neighborhoods due to approaching fires
Cross Creek Road
Sky Farm Drive
Saint Andrews Drive,
All residences north Fountaingrove Parkway
Montecito Heights
The Hopper Avenue Area West of Coffey Lane  (Between Dennis Lane and Hopper Avenue to the north and south and Coffey Lane and Barnes Road to the east and west)
All residences east of Fulton Road, between Piner Road and Guerneville Road
Kaiser Permanente Hospital and Sutter Hospital are being evacuated
Residents need to heed evacuation orders.  Evacuation means that you need to LEAVE IMMEDIATELY!
SHELTERS:
Finley Community Center (THIS SHELTER IS AT CAPACITY) at 2060 West College Avenue which has been activated as an emergency shelter.
Veterans Building on 1350 Maple Avenue,  Animals may be sheltered at the Sonoma County Fairgrounds at 1350 Bennett Valley Road
Elsie Allen High School at 599 Bellevue Avenue
Petaluma Community Center at 320 McDowell Boulevard, Petaluma
Sebastopol Community Center, 390 Morris Street Sebastopol
SCHOOL CLOSURES:
All Santa Rosa City School will be closed today, Monday, October 9, 2017
Please do not call 9-1-1 unless you are reporting an active fire.
Please find updates on the fires at srcity.org/emergency
Or on Facebook at City of Santa Rosa