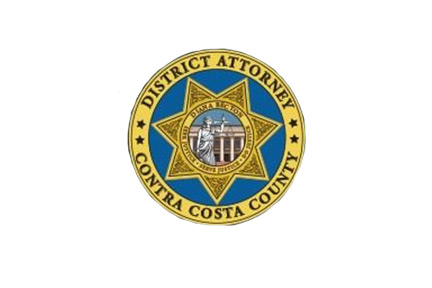 Martinez, Calif. – The Contra Costa County District Attorney's Office, in commemoration of National Crime Victims' Rights Week (NCVRW), April 8-14, 2018, is raising awareness about crime victims' issues and rights and introduce the community to the important resources and services available.
On Tuesday, at 9:00 a.m., the Contra Costa County Board of Supervisors will be presenting a proclamation in recognition of National Crime Victims' Rights Week. The Board of Supervisors will also honor this year's National Crime Victims' Rights Week Award Winners.
"Each year we are able to recognize the tireless work done by members of the community, law enforcement officials and our staff. Victims of crime can seek services not only here in our office but with our community partners across the county. We are here to help them heal and remain resilient. Victims that come to our office will always have an open door," said District Attorney Diana Becton.
During the week, the District Attorney's Office is honoring champions in advocating for expanded support and services to communities affected by crime.
Thursday, April 12, at the Family Justice Center's West Contra Costa location, our office and the Family Justice Center are hosting a community lunch, 12 noon to 1:30 p.m., 256 24th Street, Richmond, RSVP 510-974-7200
Friday, April 13, at the Board of Supervisors Chambers, our office is hosting the 8th Annual Crime Victims' Rights Week Recognition Ceremony, 10:30 a.m. to 12 noon, 651 Pine Street, Martinez, RSVP to 925-957-8650.
According to the most recent Bureau of Justice Statistics survey, victims experience more than five million violent crimes and nearly 15 million property victimizations a year.
This year's theme—Expand the Circle: Reach All Victims—highlights how the investment of communities in crime victims expands the opportunity for victims to disclose their victimization, connect with services, and receive the support they need. The theme also acknowledges the many barriers facing victims of crime especially those with disabilities, LGBTQ victims, older adults, speakers with limited English proficiency, American Indians and Alaska Natives, and others from historically marginalized communities.
For additional information about this year's National Crime Victims' Rights Week and how to assist victims in your community, please contact our office at 925-957-8650 or visit http://www.co.contra-costa.ca.us/DistrictAttorney.
For additional ideas on how to support victims of crime, visit OVC's website at www.ovc.gov.