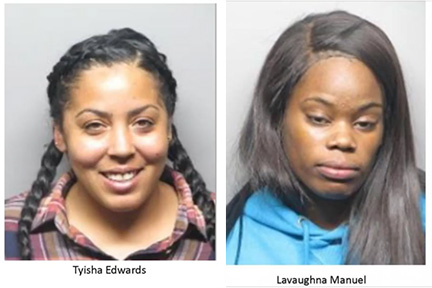 The Brentwood Police Department announced the arrest of two females who were traveling through the City in a stolen vehicle on September 1.
According to police, officers located the vehicle and conducted a traffic enforcement stop, which resulted in the arrest of two females. While searching the stolen vehicle, officers located numerous bags filled with stolen clothing, perfume, makeup and a magnetic clothing tag remover.
Tyisha Edwards, 30yrs (Pittsburg) and Lavaughna Manuel, 25yrs (Antioch) were taken into custody without incident and booked into county jail for possession of a stolen vehicle, possession of stolen property, possession of burglary tools and probation violations.