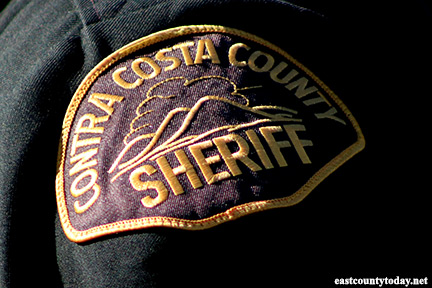 On Saturday morning at approximately
8:25
, Contra Costa County Marine Patrol deputies heard a distress call on the radio. It was reported that two men had fallen off a boat near the Antioch Bridge and were struggling in the water.
Marine Patrol units responded immediately and within minutes arrived on scene.
A deputy located one of the victims who was pulled out of the water by a passing boater. The other boater was missing. The boaters were apparently at the time attempting to set an anchor to fish when their boat was hit by a wake causing both to fall overboard. Both of them were not wearing life jackets.
According to Contra Costa County Fire,  CCCSO Marine 10 met with a recreational fishing boat and took one of two boaters to the marina for evaluation.  That victim refused treatment at the gas dock of Laurenzen's Marina and was released.
All units were committed for the length of the incident.  An investigation by CCCSO was conducted.  During this incident there were no injuries to Firefighters and 1 citizen.  At this time 1 citizen is still missing.
The missing boater is not being identified at this time. An extensive area search by Coast Guard helicopters, state Fish and Wildlife, and Contra Costa Fire and Sheriff's Office patrol vessels was suspended at about
3:30 PM.
He was not located.
Anyone with any information on this missing boater is asked to contact the Contra Costa County Office of the Sheriff at 925-646-2441.