The Pittsburg Police Department is looking for a man who allegedly shot at another man in the 100 block of Shannon Street approximately 7:30 am Friday in the City of Pittsburg.
According to police, the suspect was armed with a firearm and had retreated into a residents and the man who had been shot at fled on foot.
Police said responding officers were able to determine that the two men are longtime associates and were apparently having an argument before the shooting.  It was also determined through witnesses that the man who had been shot at did not appear to have been injured.  Based on the information obtained, Detectives with the Investigations Division authored a Search Warrant for the residence which was served by the Pittsburg Police Department's Tactical Team.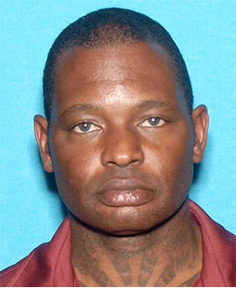 After searching the residence it was found that the man was no longer inside and most likely fled before officers arrived.
As a precaution, an extensive search of the surrounding neighborhood was also conducted. Evidence was found at the scene confirming that a shooting took place, but no firearm was located.
By Friday afternoon, Detectives were still actively working to locate the man who had been shot at.  The man responsible for the shooting has been identified as 42 year old Pittsburg resident Jeremy Dodson.
Dodson is wanted by the Pittsburg Police Department and is considered armed and dangerous.  At this point his whereabouts are unknown.  If anyone has information, please contact Detective Curtis Kingman at 925-252-6912.
UPDATE
Pittsburg Police say Dodson turned himself in Friday evening.