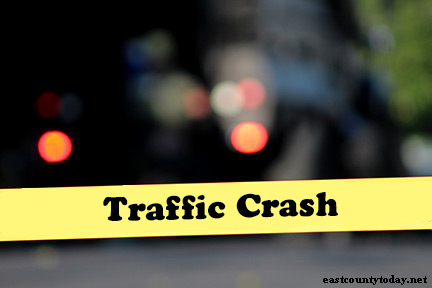 At 4:42 pm Sunday, a two-vehicle traffic crash blocked two lanes on eastbound Highway 4 near Somersville in Antioch.
According to CHP, the crash was blocking the number 1 lane and the number 3 lane of traffic.
When Contra Costa County Fire arrived on scene by 4:47 pm, the vehicles were moved to the shoulder and were blocking the No. 1 & No. 2 lanes.
By 4:53 pm, all lanes were open
CHP Log:
Detail Information
4:53 PM
7
[15] B19-404B ALL LANES OPEN – ALL IN CD
4:53 PM
6
[14] B19-404B 1185 FOR WHI TOYT TACOMA WITH MOD FRONT END
4:47 PM
5
[12] B19-404B FIRE BLKG 1-2 LANES
4:40 PM
4
[8] 1039 1141
4:39 PM
3
[3] SIL TRK BLKG #3
4:39 PM
2
[2] WHI TRK BLKG #1
4:38 PM
1
[1] WHI TRK VS SIL TRK