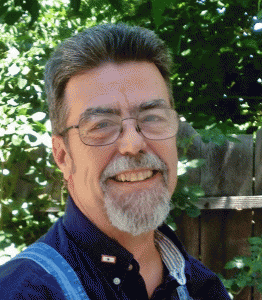 On the eve of a $750,000 construction project culminating a decades-long effort to stabilize the John Marsh Stone House, The John Marsh Historic Trust announced the hiring of part-time Executive Director Rick Lemyre to help move the historic building into the restoration phase and help develop the Marsh Creek State Historic Park.
Funded by the California Cultural Historic Endowment and matching donations from the Trust, the work is the final fix needed to keep the house from collapsing. The house was built in 1856 just outside Brentwood by pioneer Dr. John Marsh, whose earlier adobe home was the destination of the first party of emigrants in what became America's great Western Migration. The house is listed on the National Registry of Historic Places. Constructed of local sandstone, the house has already seen more than $1 million spent to preserve it.
"All the money so far has gone in to keeping it from falling down," said Trust President Gene Metz. "This is going to fix the problem. After all these years I'll be able to say 'The Stone House will not fall down.'"
The building will be the centerpiece of the new, 3,600-acre Marsh Creek State Historic Park, which has yet to open. The work will be performed by State Parks, and comes at a time when the State Parks system, under the guidance of its new director, Maj. Gen. Anthony Jackson, has convened its Parks Forward Commission to help build a sustainable parks system, in part through public/private partnerships.
"Gen. Jackson has agreed to come out and see what we're up to, and there's a lot of positive energy building to not only complete the restoration, but to help develop the park and get it open to the public," said Lemyre, a former newspaper editor. "It's an honor to be part of this whole thing. It promises to be great ride."
Also, the stabilization is using a new construction technique consisting of steel studs and injected foam similar to that currently used in roofing. Tests conducted last year showed the method provided even greater strength than engineers expected.
The historic John Marsh Stone House south of Brentwood, built in 1856, has been the subject of preservation efforts for decades. Construction on the final phase of stabilization is expected to begin in the coming weeks, with restoration efforts to follow.
Press Release and Photos Courtesy of John Marsh Historic Trust