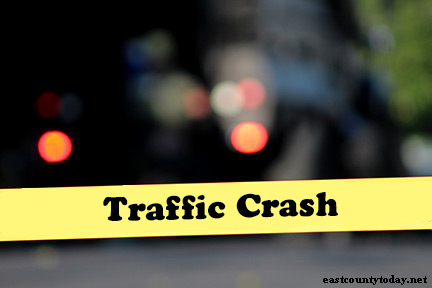 At 3:24 pm Sunday, Contra Costa County firefighters were dispatched to a report of a vehicle that had traveled off of Highway 4 onto City streets blocking lanes on San Marco Blvd in Pittsburg.
By 3:32 pm, Engine 87 they were on scene at San Marco and the off-ramp with possibly 4-vehicles involved.
By 3:35 pm, it was reported that at least five people were injured and a total of 3-AMR units were requested. No extrication was required.
By 3:43 pm, the total of patients was 7 with all being minor to moderate with 4 AMR units requested to the scene. However, shortly after they stated it was back down to 5 patients and 3 AMR units.
CHP Log:
Detail Information
3:34 PM
10
[21] [Notification] [CHP]-PER COCO SO (LOG 468) – ANOTHER CALLER ADVD VEH CAME OFF OF FWY OFR AND ONTO SAN MARCO // 2ND VEH STOPPED TO CHECK // VEH DAMAGED – APPEARS OCCUP OO VEH [Shared]
3:25 PM
9
[14] 5 PTYS OO VEHS
3:25 PM
8
[13] BLKG #1 LANE BOTH SIDES OF SAN MARCO
3:25 PM
7
[12] GLD VW VS BLU PT CRUISER // ONE VEH JUMPED CD
3:24 PM
6
[5] 1039 1141
3:24 PM
5
[7] [Appended, 15:24:59] [2] 1 MALE OO VEH POSS COP STOMACH
3:24 PM
4
[3] BLKGING LNS
3:24 PM
3
[2] JUST OFF THE EB 4 OFR
3:23 PM
2
[6] [Appended, 15:24:59] [1] BLU CHRY PT CRUISER VS TAN TOYT COA OR SIM BLKG INTERSECTION
3:23 PM
1
[1] BLU SD VS GLD SD