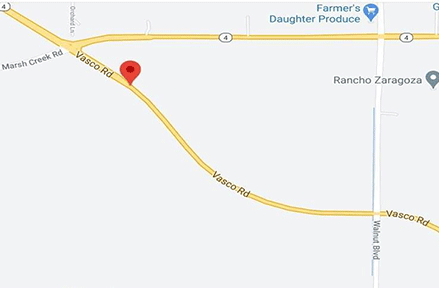 Brentwood, CA – Contra Costa County Public Works will conduct pavement repairs on Vasco Road beginning on October 14, 2020 through October 22, 2020, barring unforeseen circumstances.
Work will occur between 9:00 a.m. – 4:00 p.m., Monday-Thursday, weather permitting. Work will take place between Marsh Creek Road and Walnut Boulevard.
Drivers should expect delays. Message boards will be placed in advance to advise drivers of work and expected delays. Current social distancing protocol will be observed.
About Contra Costa County Public Works Department:
Contra Costa County Public Works Department (CCCPWD) maintains over 660 miles of roads, 150 miles of streams, channels and other drainage and over 200 County buildings throughout Contra Costa County. CCCPWD provides services such as Parks and Recreation, Sand Bag Distribution and Flood Control throughout unincorporated areas of Contra Costa County. For more information about CCCPWD, please visit us at contracosta.ca.gov/PublicWorks