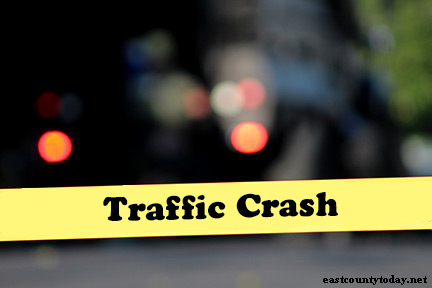 At 4:42 pm Thursday, a trash crash has blocked all northbound lanes headed towards the Antioch Bridge on I-160 near the toll plaza.
Contra Costa County Fire Protection District units are on scene and confirmed all lanes were blocked after the 4-vehicle crash. At least 3-AMR units were requested to the scene.
Commuters can get off at the Oakley Main Street Exit and take Bridgehead Road to get back on northbound I-160 at the Wilbur onramp or find an alternate route.
Detail Information
5:05 PM
13
[24] ^***ISSUE SIGALERT*** NB 160 JNO WILBUR AVE – ALL LANES BLOCKED – VEHS ARE BEING DIVERTED OFF AT WILBUR AVE AVE BACK ONTO NB 160 – USE ALT ROUTES – UNK ETO – REF LOG 2231
4:58 PM
12
[23] 1039 DOTCC
4:57 PM
11
[22] 19-404N TRFC GETTING OFF AT WILBUR AND BACK ON AFFIRM ON SIG ALERT
4:51 PM
10
[20] WILL NEED 1185 TO HANDLE 4 VEHS // 1039 PES TOW
4:48 PM
9
[19] [Rotation Request Comment] 1039 PES TOW FOR 3 1185'S – 925-757-5657
4:46 PM
8
[14] ANTIOCH BRIDGE CALLED FOR INFO ON TC
4:45 PM
7
[13] ALL LNS BLOCKED REQ 3 1185'S
4:42 PM
6
[8] [Notification] [CHP]-Problem changed from 1183-Trfc Collision-Unkn Inj to 1179-Trfc Collision-1141 Enrt by CHP [Shared]
4:42 PM
5
[7] [Notification] [CHP]-PER ANOTHER, POSS INJ'S, 1039 1141 [Shared]
4:41 PM
4
[2] BLKG ALL LNS
4:41 PM
3
[1] SML BLU SED VS GRY SED VS GRY SUV VS UNKN
4:41 PM
2
[5] [Appended, 16:42:09] [3] BLKGING ALL LNS
4:41 PM
1
[4] [Appended, 16:42:09] [2] 3 VEHS