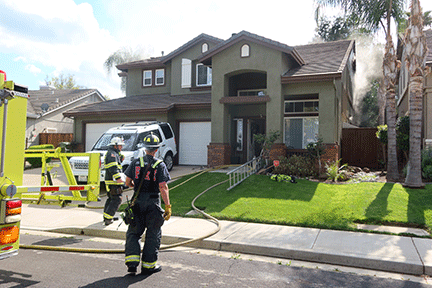 At 2:50 pm Friday, the East Contra Costa Fire Protection District responded to a report of smoke coming from a home in the 1400 block of Shadow Falls Drive in the City of Brentwood.
Upon arrival, firefighters located smoke coming from the attic and upon further investigation after making entry into the home, located high heat above the fire place wall. It was a reported heavy smoke was also coming from the fire place.
After a short-time, firefighters were able to knock down the fire which had gotten into a wall after starting from the chimney. No injuries were reported and firefighters are on scene investigating as of 3:50 pm.
Brentwood Police also responded to provide traffic control.