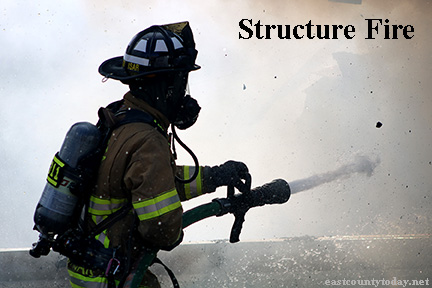 At 4:07 pm Tuesday, Contra Costa County Fire Protection District firefighters were dispatched to a report of a home charged with smoke in the 20 block of Emerson Ct in the City of Pittsburg.
Upon arrival, firefighters located smoke coming from the home and upon making entry, could not local active flames. They made their way to the upstairs of the home where they still were investigating the smoke.
Firefighters were also dealing with multiple dogs at the scene and also reported a firefighter sustained an ankle injury and AMR was requested.
By 4:28 pm, the fire was reported knocked down. The animals were not injured in the incident.