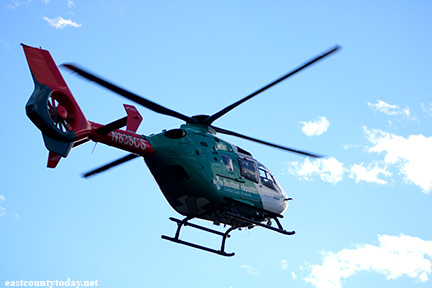 At 1:22 pm Friday, East Contra Costa Fire Protection District responded to a report of a motorcycle crash at Bixler Road near Marsh Creek Road in the Town of Discovery Bay.
It was reported by Battalion 5 that there were three patients, however, two sustained minor injuries. The motorcyclist sustained moderate to major injuries and a medical helicopter was requested.
By 1:33 pm, CALSTAR landed to transport the patient.
No further details were available.