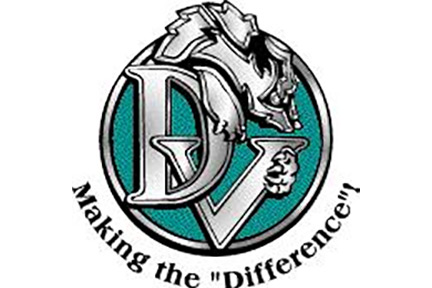 Deer Valley High School invites the community to sponsor a foster/homeless student by purchasing a yearbook on their behalf.
The program was started by Stephanie Marple, a teacher/yearbook advisor, after learning the school had approximately 172 students who are in foster care or considered homeless.
"I am running yearbook this year and learned there have been declining sales for the past five years and are only selling to about 1/3 of the students which is about 500 books," explained Marple. "I started to look into the statistics of why that was and started learning more data about our student population where foster and homeless students have grown by 250% over the past 6-years. We have the highest foster student population in our district."
Marple explained that she believes each student should have the ability to receive a yearbook but understands not all families can afford the $90 price tag.
"If they are a foster student or homeless, they can't afford them anyway, so we have to get creative to make it more affordable so we are going back to selling ads in the year book and asking the community for donations," said Marple.
The Deer Valley High School Yearbook staff invites everyone in the community to sponsor a foster or homeless student by anonymously donating $90 to purchase a yearbook for them. If you are a business, you can donate $90 and receive a discount on business ad space.
"We already had one business who has already purchased 3-yearbooks so they got a free full page ad. The more donations and ads we can sell, the lower the cost will be for students," said Marple.
Marple is also looking for donations to assist the yearbook class with additional cameras, lenses, memory cards, and printers. For more information on that donation, click here.
Here is a look at the pricing:
Want to promote your business? You can purchase ad space or a "sponsor shout-out":
Ad Space
Pricing
1/8 page (Business Card)
$55
1/4 page
$90
Half page
$175
Full page
$300
Sponsor Shout-out – A one-line blurb from our yearbook staff acknowledging your business' support of our school and yearbook

Ex. "The yearbook staff would like to thank [BUSINESS NAME] for their support of this year's book."

$20
Want to promote your business AND help out a foster or homeless senior student who can't afford a yearbook? You can purchase ad space or a "sponsor shout-out" at a discounted by sponsoring a foster or homeless senior student by buying their yearbook. The yearbook is $90 and the discounted ad pricing is below.
Ad Space
Discounted Pricing
1/8 page (Business Card)
$25
1/4 page
$60
Half page
$145
Full page
$270
Sponsor Shout-out – A one-line blurb from our yearbook staff acknowledging your business' support of our school and yearbook

Ex. "The yearbook staff would like to thank [BUSINESS NAME] for their support of this year's book."

$10
For more information contact:  Stephanie Marple, [email protected] or 925-779-7570 x70525