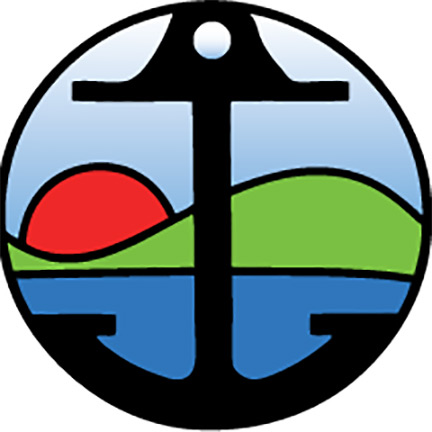 On Monday, the Pittsburg City Council agreed to explore a 5-year Option Agreement with Energy Delivery Solutions LLC (EDS) who are proposing to develop a technology park with data centers on 101.7 acres of land at the former Delta View Golf Course.
The move comes less than a month after the City Council voted on May 7 to close the Delta View Golf Course.
During that meeting, the Council directed staff to focus on economic development opportunities with diversified recreational opportunities, multi opportunity sports along with passive recreation, but also to take their time in deciding what to do while also getting input from the entire community.
On Monday, the council agreed to move forward with the 5-year Option Agreement which contemplates that the City and EDS will need to negotiate definitive agreements regarding the sale and transfer of properties to EDS for the technology park, consistent with the California Environmental Quality Act (CEQA), mitigation measures pursuant to CEQA, and all permits necessary for governmental entities including the City.
The approximately 101.7 acres is proposed to be split into 20, five acre parcels that can be optioned dependent upon the development parameters of the technology park. As detailed in the Fiscal Impact, the final compensation for the land would be $16,779,312. The revenue derived from the land sale and the potential creation of an Enhanced Infrastructure Finance District could generate significant resources to build, construct, and maintain the Diverse Recreational Opportunities discussed at the May 7, 2018 City Council meeting.
Not everyone was pleased with moving in this direction so quickly.
Pittsburg resident Darrell Foster urged the council to take no action for a period of 90-days to get public input.
"This was a highly contested issue with the city as it related to the golf course. We had citizens that came and even some from other communities to voice their opposition to the golf course being closed," said Foster. "The City said they want to hear from our residents so they put out a poll and the poll overwhelmingly supported maintaining the golf course, but the city did the opposite. I believe this issue is so important that it would be improper not just to allow the public time to comment on what is being proposed here… I think it would be irresponsible at the council. And I don't mean that in a disrespectful manner, but I do believe it would be irresponsible for the council to take action on this matter tonight."
Wolfgang Croskey questioned if this was the best offer the city could get on 100 acres given that the property was not even marketed, and this was the city's first offer.
"The property was not marketed. So how do we know that this really is the highest and best offer for the property? It's only technically been on the market for 30 days because that's when the council decided to close the golf course and it is possible to receive legitimate offers within a 30-day period on the property. But how do we know that this really is the best offer that we can get as a city?" questioned Croskey.
He called this a once in a lifetime property to develop and called it a flawed option because its only a five-year option for $1.
"Now I have $20 in my wallet right now, I should be able to execute an option," said Croskey. "I have $20, that is higher than a dollar.  I understand that that's not the purchase price and the public may get the confusion between purchase price in the money put in to execute the option, but for this great opportunity for as valuable as it is, I think that we should be requesting a lot more than $1 for an expedited opportunity to lock the property up. Contractually, this is such an important item."
Willie Mims questioned the process because typically the public would speak after the City gives a report.
"I'm somewhat baffled as to how you conducted the people business," said Mims. "We should know what staff is going to say and then if we have a question we can question staff after we've heard from staff report, but to ask us to give you a question on a report that has not been presented to the people is this service to the people and that is denying people access to the people's business."
Mims closed by saying he had no questions or comments because he didn't know what staff was about to say and couldn't ask questions prior to the report.
City staff stated the agenda was posted online 11-days ago prior to the meeting while stating that EDS is an affiliate of SteelRiver Operations which has $2.5 billion in funding, who have been working with the City of Pittsburg since 2016 on a technology park.
The project is estimated to provide Pittsburg with an estimated $170,000 in property tax revenue, however, in a perfect scenario could get up to $3 million per year in revenue from taxes.
Public comments were again re-opened, Croskey again spoke.
"If this is such a great opportunity and this property is in such demand because its proximity to power into fiber, why are we not bringing it to the open market to see if we can get a better and bigger deal?" asked Coskey. "If it is so great. So once in a lifetime, so desirable, we should actually be able to create a bidding war for this and so that's my concern, I am not opposed to this type of development. I think we do need more careers and we do need more technology. I'm just concerned that we're not getting the highest invest dollar for the this particular land."
City staff explained that the public will hear more about the project due to multiple hearings and the long process evaluating the project—along with the Planning Commission.
During Council discussion, Vice Mayor Sal Evola explained he want everyone in the public to understand that this is very different than selling and marketing at home and this is very different than most other items that come before them.
"As a council, we are allowed to meet in closed session for labor negotiations, whether it be with our city manager or city attorney over their contract, whether it be with our represented unions were allowed to meet in closed session to discuss litigation against the city and or the initiation of litigation that the city must undertake. We are also allowed to meet in closed session for a line item that has been on our agenda relating to this subject matter. I don't know how many times, but at least once if not more entitled real property negotiations. It is the prerogative of this city council to meet in closed session whereby again, we're not buying and selling a home. We have the ability to enter into exclusive rights to negotiate with developers of energy projects or otherwise that have demonstrated the ability to bring to market multimillion dollar, multi hundred million dollar projects like certain individuals that are associated with this project have done and have a proven track record. So when certain individuals talk about the marketing of the property, it's our prerogative whether to market a property or not.  If we feel comfortable that by possibly getting a individual or a developer control of the site and that's all this does, all this agreement does is allows that developer to go out and try to bring it to fruition. Literally in the same fashion that these other very large complex, multi hundred million dollar power projects that have come to Pittsburg have had to gone through the same processes of there's not an obligation for us to market it," explained Evola. "We heard tonight about the people's business. We did the people's business and an agendized fashion and an legal fashion."
Evola then explained they had a speaker tonight that wanted a dog park, a BMX track, a skate park, tarps on basketball courts, as well as a music hall.
He also noted that while half the poll wanted to subsidize the golf course, they couldn't afford that, however, the other half of the respondents to the poll regarding the golf course wanted them to explore diverse recreational opportunities as well as economic development and that is what this item will allow.
"That is what this item has the potential to facilitate," said Evola. "It does not use all of the property, but again, it is certainly our prerogative have to negotiate and close session and to give a contract or an exclusive right to negotiate to a developer so they can at least demonstrate in them, that's not the title of the item before us, but it allows them to demonstrate site control and to do the first step of what is needed in a process like this to them come forward for what the assistant city manager stated will be public hearings that look at CEQA pursuant to law that look at development agreements where there are further public hearings. So again, I do not have a problem with this item. We are allowed to do this pursuant to law in closed session."
Councilwoman Merl Craft explained how they have been trying to bring jobs to East Contra Costa by encouraging businesses to move out here because its cheaper.
"Again, we can't afford to subsidize anything. We can't afford to stay a community that we're only concerned about what an individual group is and not a regional approach. We cannot afford to stand stagnant. We have at some point look at the fact that we have an opportunity to have economic development," explained Craft. "We have an opportunity to have careers in our community, not outside or community, but in our communities. But again, we have an opportunity, but it's up to us. We have to sometimes take stock and where we are at this point, where can we go from this point? And again, we have to stop thinking just in a Pittsburg mindset, but a regional, how do we take East Contra Costa County and make this, the gem, make this an area of destination for businesses and things to come. We have to look at things differently."
Craft called the golf course a losing proposition because for 35-years, it didn't turn any profit except for a few years in that time period.
"So to sit back and say that we should take monies from all the other programs and subsidize a golf course for less than one percent when we have an opportunity, So you had may seem like it's only 30 days out or whatever since that last decision, but we have to look forward and we have to look toward the future. What can we do to make our community more accessible to jobs? What can we do to make our community of destination for people that want to bring employment here?" said Craft.
Michael Wood, an attorney representing EDS, said this technology park is a complicated that will take millions of dollars to develop. It is a project that has to take advantage of numerous factors in order to succeed.
"One of those is a favorable option deal. You don't want to develop or spending money on option consideration when you want the developers spending money on the entitlements process, on marketing, on bringing clients in who will want to actually make this happen and I agree with Mr Evans. It's a big if," explained Woods.
He called the project challenging and both sides had to monitor the expectations but they all had to start somewhere.
"The things that make this such a compelling proposition, I think for my client in addition to the option consideration being what it is proposed to be, it's the availability of fiber optic. It's the city's historical entrepreneurial spirit in looking outside the box to help projects like this go forward" said Wood. "I think on those earlier three energy projects that Mr Evans indicated, I've had some involvement in those from time to time and it always involves the city council's leadership in being willing to move something forward. The fiber optic capability, the availability of land, proximity of Pittsburg to the tech center of the bay area, the availability of power proximate to the site, the city's proven track record in the development process of working with clients like mine to move a project forward in a sensible and responsible environmentally ethical way."
Evola commended staff for building good relations and continue to work out of the box on what to do with this property where they would make the best and highest use of the land while not being a drain on the general fund.
"This is the first step of what we have certainly heard is to be a long process and it is with that that I will make a motion to adopt the city council resolution approving an option agreement with Energy Delivery Solutions LLC for a technology park development at the former Delta View Golf Course," said Evola.
The motion carried and was approved 5-0 with Pete Longmire, Sal Evola, Merl Craft, Jelani Killings, and Juan Antonio Banales all approving.
For more information: http://apps.ci.pittsburg.ca.us/sirepub/pubmtgframe.aspx?meetid=761&doctype=agenda